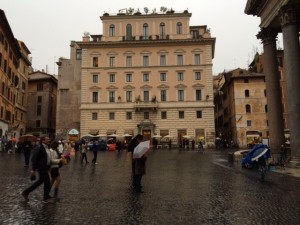 My base for 5 nights where I walk past the Pantheon each day. Love starting the morning with an Italian Cappuccino! — at Piazza Della Rotonda – Roma.
It's a safe neighborhood centrally located to exploring all of Rome.
I start out my day with an amazing cappuccino that cannot be reproduced outside of Italy.  Did you know Italians do not drink cappuccino past 12:00?  It is a morning only drink for locals.