2018 Hosted Tour of Puglia
Dates:
Puglia 2018
October 20 - 27, 2018 - Only 2 spaces remaining
Our Setting in Puglia
Our exclusive resort is in Central Puglia is a great example of local rural architecture. The stone buildings were formerly rural housing.
Today they have been renovatd and resorted with quality materials equipped with every comfort. Three separate buildings comprise the bedrooms & bathrooms united together through the common areas of living room, large kitchen and pool areas providing welcoming environments for friends and families.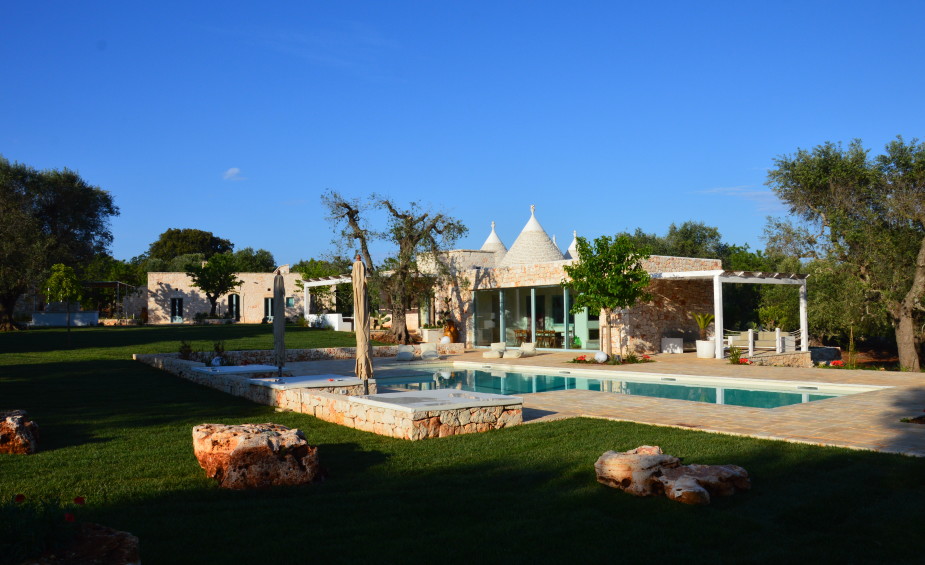 Dining Al Fresco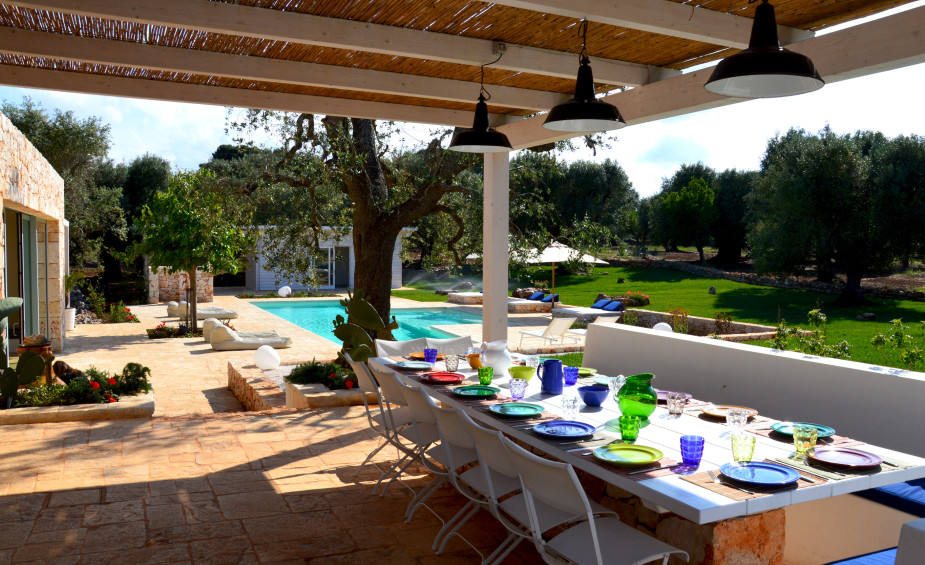 Living & Dining Area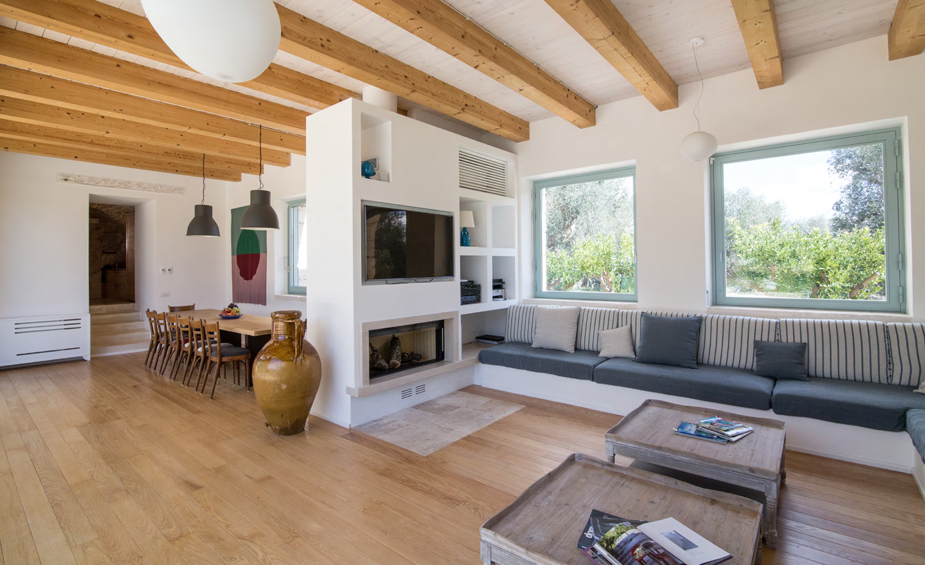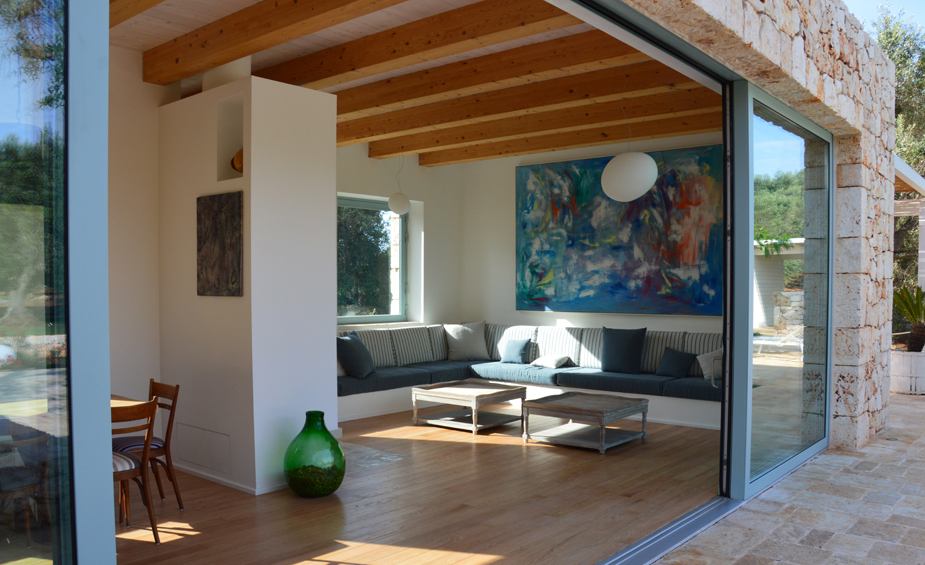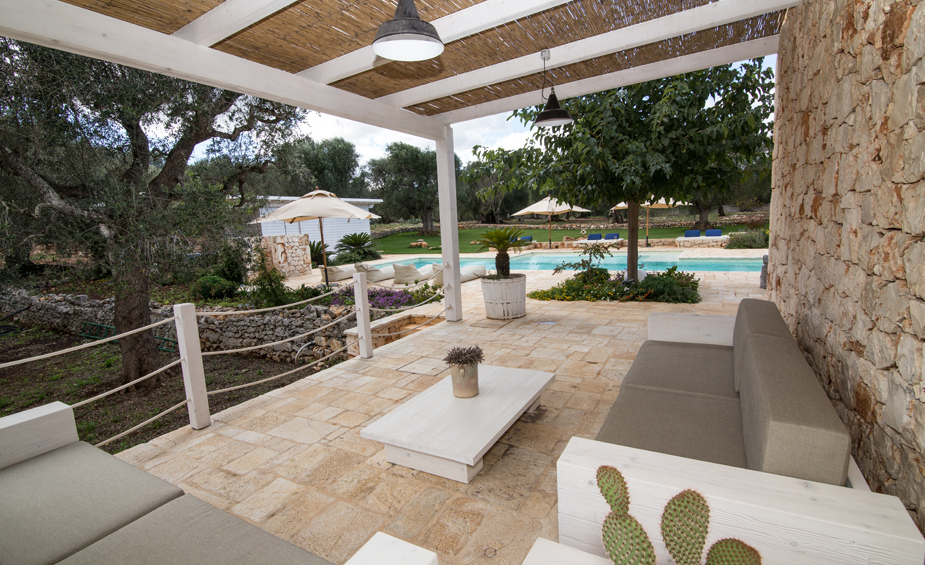 Kitchen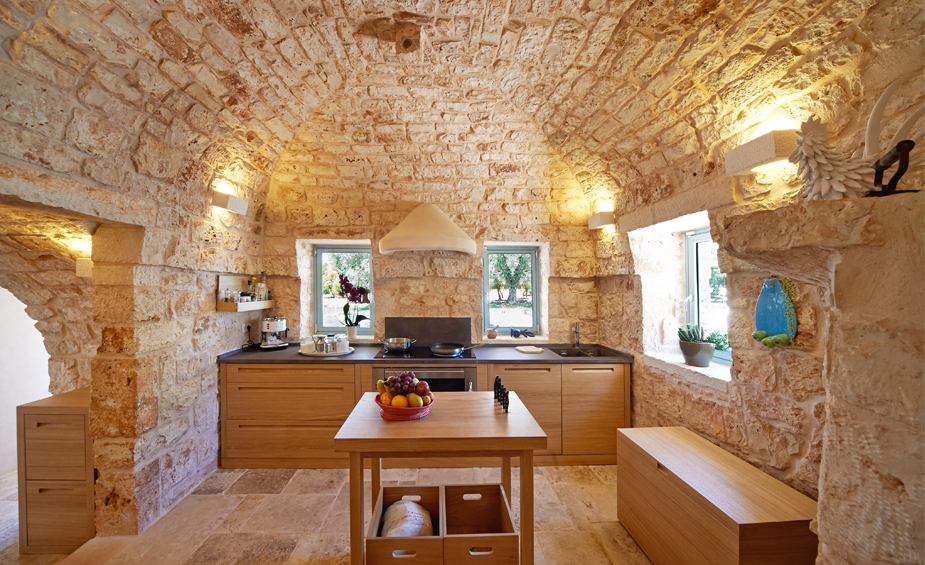 Bedrooms & Bathrooms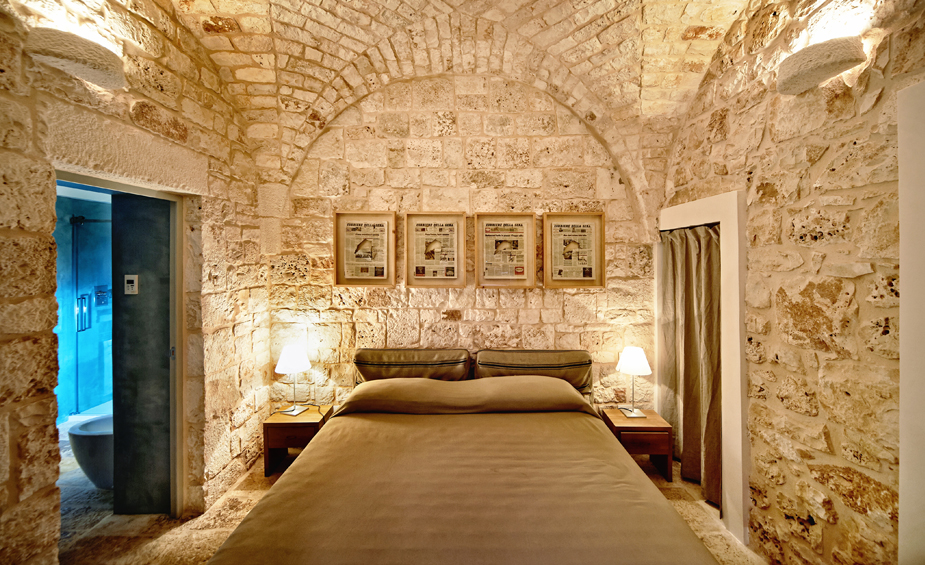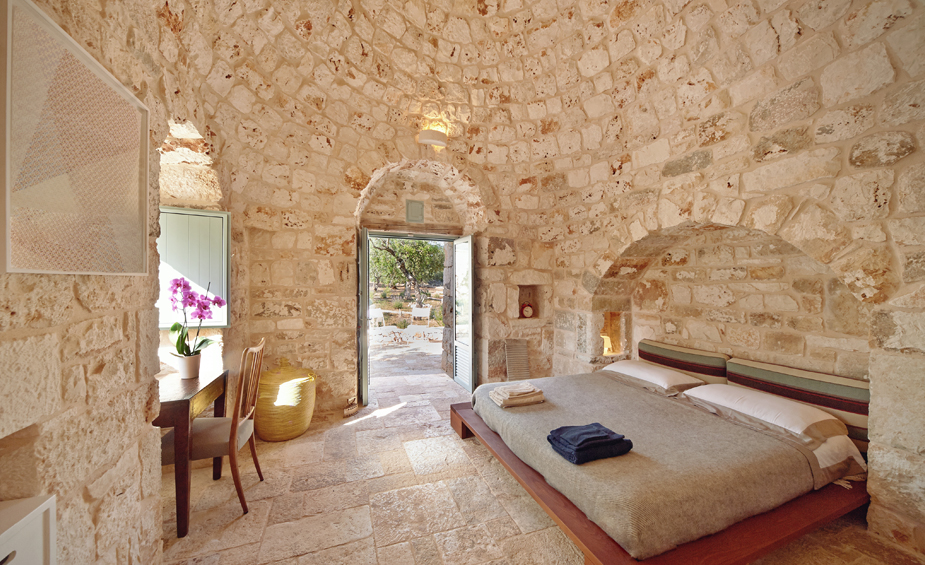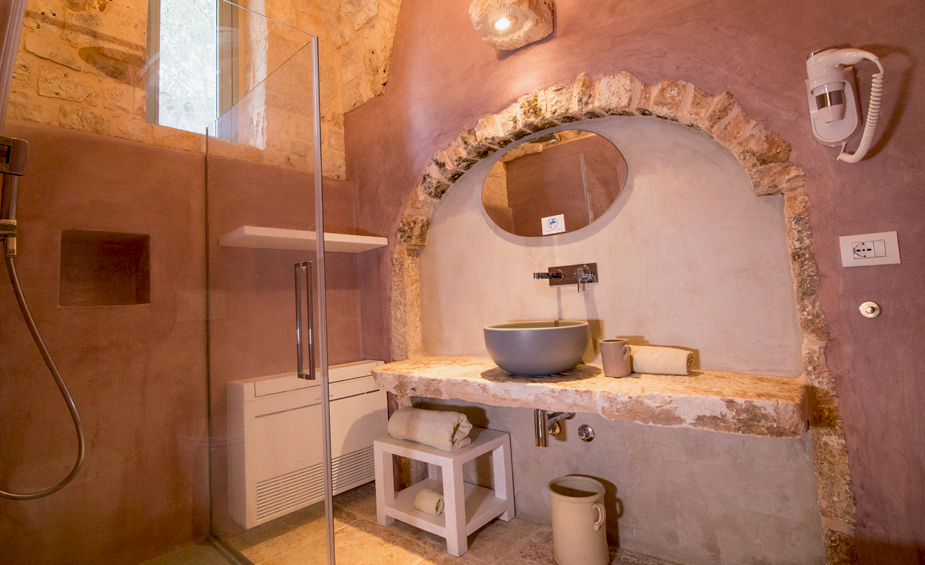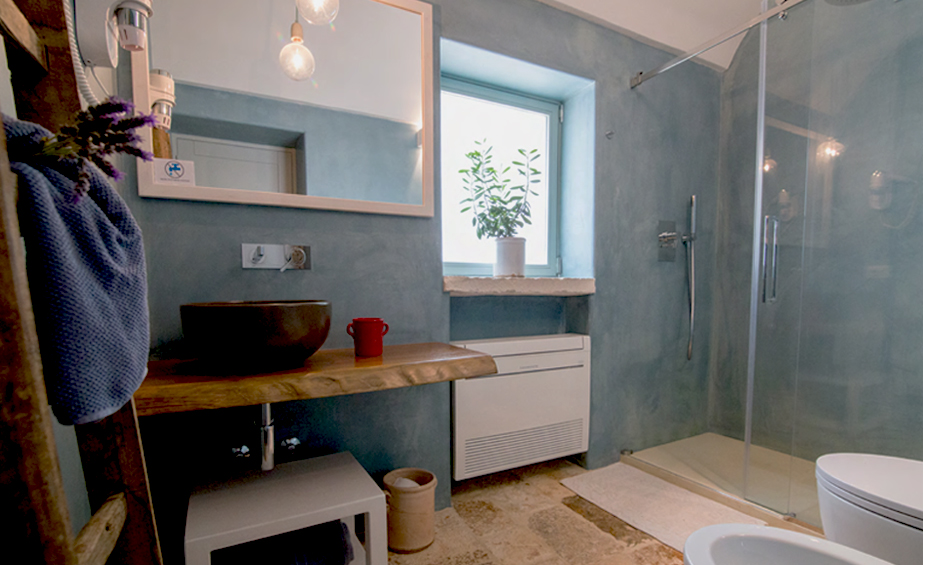 Our Itinerary for the Week
The region of Puglia, Italy, lies in the heel of the boot, along the sun-drenched Adriatic Sea. Puglia offers access to the freshest seafood, crowd-free open spaces, irresistible desserts and pastries, distinct wines, and the 50 million olive trees that make this region the worlds leading producer of olive oil. There is an openness and rustic charm in Puglia that is reflected not only the personality of the locals, but also in the sharing of food. Local dishes are simple yet thoroughly flavorful and have stood the test of time as they've passed from generation to generation. The region also has countless historical and cultural treasures. Its long and colorful history, ranging from Norman to Byzantine occupation, has resulted in an eclectic mix of architecture, cultural sites and matchless hospitality
Saturday, Arrival Day
Transfer from Bari or Brindise airport (to be selected based on Resort location.
Welcome Dinner & review of our week together.
Sunday, Day 1 - Dining in the Olive Grove
Puglia is home to 50 million olive trees, including some of the very oldest on the planet. Today we will meet Corrado, guardian of the oldest existing Olive orchard and learn all secrets of this eternal tree both above and underneath the ground. This beautiful estate has been home to Corrados family for 5 generations and our group will have the special privilege of dining on the estate. Enjoy a feast of delicious seasonal dishes made by our favorite home cook. Well also enjoy a visit of the stunning white citadel of Ostuni, known as the White City and seemingly more Greek than Italian.
Lunch: Private Dining in the Olive Grove
Dinner: At the resort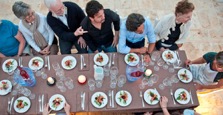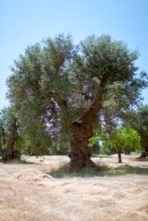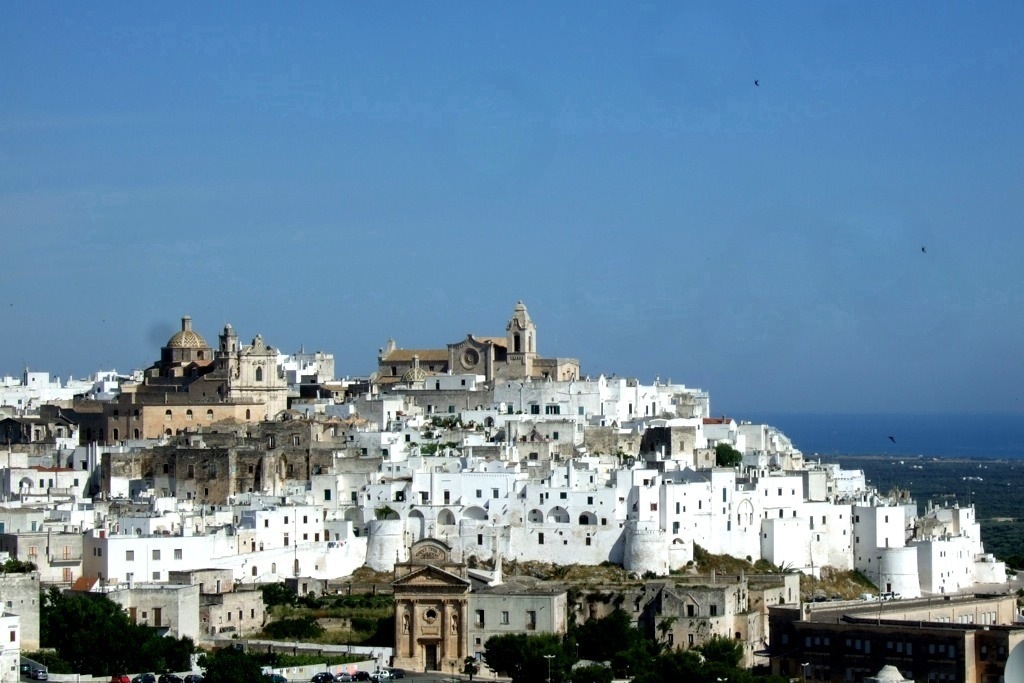 Monday, Day 2 - Wine & Cooking in the Itria Valley
Journey today to the stunning town of Locorotondo where we will meet Marianna Cardone for a visit of her familys winery and a very special lunch. After lunch we will visit Martina Franca a must-see town for its marvelously intact historic centre, beautiful Baroque architecture, and stunning palazzo. Take a wander around the inviting boutiques.
Lunch: At Trullo Cardone
Dinner: At a local butchers for a real back room dinner experience!

Tuesday, Day 3 - Set Sail on a Tall Ship
Get ready for another superb day! After breakfast we will shuttle you to the coast. There can be few better ways to enjoy the crystal-clear waters of the Adriatic than out on the water. At the port we embark on an imposing gulet-style tall ship, with high masts and a beautiful wooden deck. Just sit back in style and enjoy the sea breeze and the coastal views with a cool glass of prosecco. The captain can weigh anchor for a refreshing swim if you wish. After 3 hours on the water we will make port to have a delicious pizza lunch in Polignano a Mare. Following lunch we shuttle you back to your property.
Lunch: Pizza in Polignano a Mare
Dinner: Cooking class at the resort with our chef

Representative of a gulet style tall ship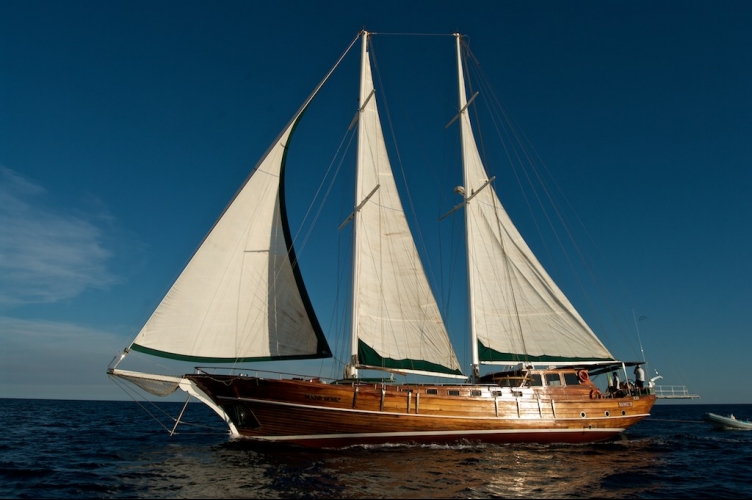 Wednesday, Day 4 - Baroque Lecce & Salento Vineyards
Today we head south to the city of Lecce. Known as the "Florence of the South", the city hosts amazing Baroque masterpieces and treasures of Italy. Enjoy a guided visit and some lovely shopping among the boutiques. For lunch we head to one of our favorite wineries to meet the wine-making family and enjoy a private dining experience paired with the estate's wine.
Lunch: Private dining at the winery
Dinner: At our resort
Lecce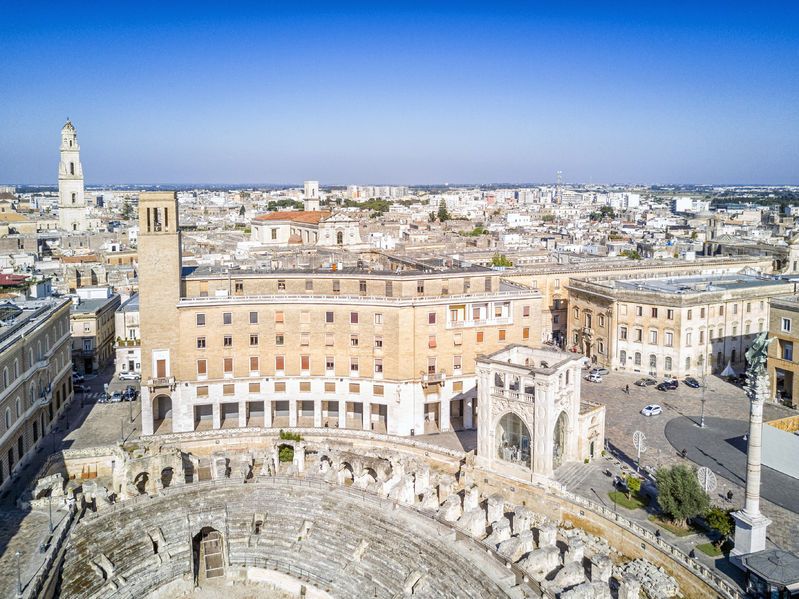 Thursday, Day 5 - The Burrata & Trulli Day
Today well meet a local cheese-maker to discover more about mozzarellas wildly indulgent cousin, burrata. This delicious fresh cheese is one of Puglias most celebrated products. We will then carry on to the famous Trulli of Alberobello where we will first have a walk around the town and then meet the local superstar Mimmo for a comparison of 3 different Primitivo wines while sitting on one of the 1500 limestone cones populating the village.
Lunch: At the Dairy Farm
Dinner: At our resort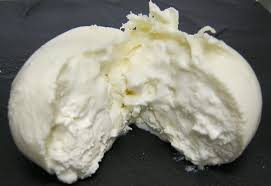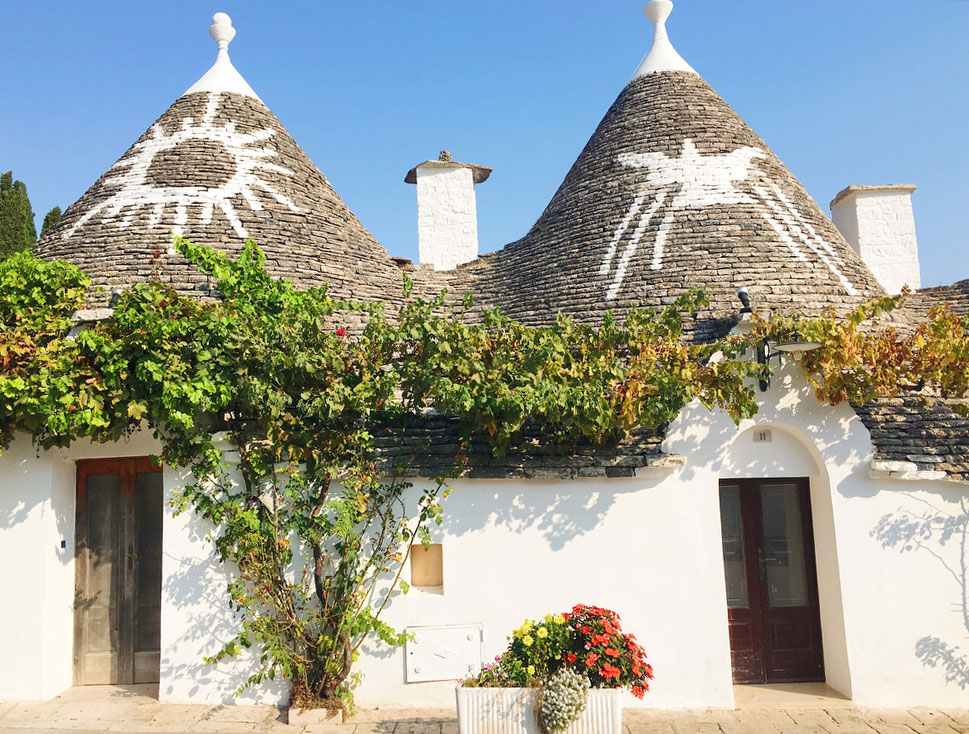 Friday, Day 6 - Roman Ruins on the Coast
Today you will explore the ruins of Egnazia. This city existed in the bronze age, but really came to prominence in Roman times, when the harbour served as an important port on the Via Triana, connecting Rome with the East. After the visit have lunch in the charming fishing area of Savelletri before returning to the masseria for an afternoon of leisure before our Farewell Dinner at the resort.
Lunch: On the Coast
Dinner: At our resort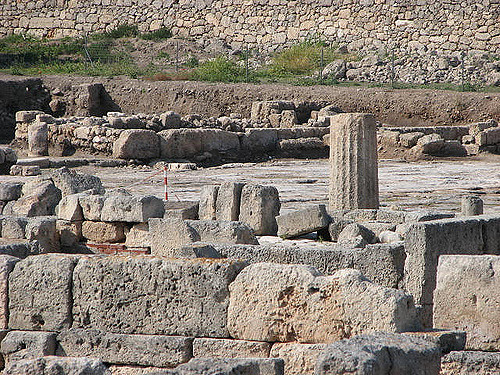 Saturday, Day 7 - Farewell from Puglia
After our final group breakfast, our team will shuttle you to the Airport and bid you arriverderci!
Special Note: Daily activities may change due to vendor availability and /or weather conditions.
Whats Included
A truly authentic wine and gastronomy experience
An expert local Puglia host to accompany you throughout the trip
Peace of mind knowing you are with the most professional travel and tour company in Puglia
Access to the up-and-coming vineyards and small local producers not normally open to the public
Walking tours of the regions most characteristic towns with certified local guides
7 authentic Puglian breakfasts
6 memorable lunches *
4 dinners at our property
1 dinner at the butcher's shop in Cisternino
1 hands on cooking class with our executive chef
Guest shuttles and transfers including group arrival and departure transfers
7 nights in an exclusive luxury resort

DAILY ACTVITIES INCLUDE:
2 vineyard visits
Olive grove tour and private dining at an ancient olive oil estate
Visit to the Trullo Capital, UNESCO Heritage Site, Alberobello
Insiders look at burrata cheese making
Half day on a beautiful Tall Ship
Visits to towns of Ostuni, Lecce, Locorotondo, Martina Franca, Polignano a Mare & ruins of Egnazia
* Half a bottle of wine per person is included with lunches
Puglia Tour Pricing:
The per person rate will be 4000 - 4300 euros for double occupancy excluding airfare. There will be superior to suite bedroom categories. Deposit of $2000/person will reserve your spot. Fully refundable if cancelled due to low occupancy. Minimum 12 persons and maximum 14 persons.

The week will include all breakfasts, lunches & dinners and wine with lunch & dinner. Transfers, excursions, wine tastings & cooking class included as per daily itinerary.

Conditions: It is important you are in good physical condition. There will be moderate to active walking and standing. This is an adults only week offering.

To request a reservation form please go to this link and fill in indicating your interest in either or both weeks
http://designingitaly.com/form.php?id=2

Looking forward to welcoming you in Puglia!

Designing Italy LLC
Ginger Pozzini, Italian Travel Specialist
1645 Century Avenue, Newport, MN
Phone:651-768-0542 Fax: 651-769-2863
E-mail: ginger@designingitaly.com
Web: https://designingitaly.com
Copyright © 2002 - 2020 Ginger Pozzini, all rights reserved.