Speciality Tours in Italy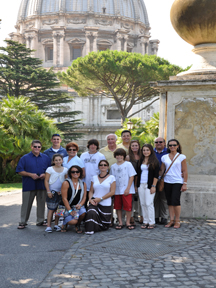 We love creating customized tours for your Italian Adventure. Designing Italy will work with couples and groups to create a special itinerary for Italian city tours, culinary adventures, Italian family heritage quests, photography, yoga, architecture, anniversaries, family & friends reunions at lovely luxury villas and more.
We also sponsor hosted trips with amazing Italian hosts who bring us to authentic Italy. Take a look under our Wine and Food Tours for a special Harvest Tuscany Wine and Culinary Tour.