ARTICLES
Italian Travel Specialist: Designing Italy Testimonials

Italian Travel Specialist: Ginger Pozzini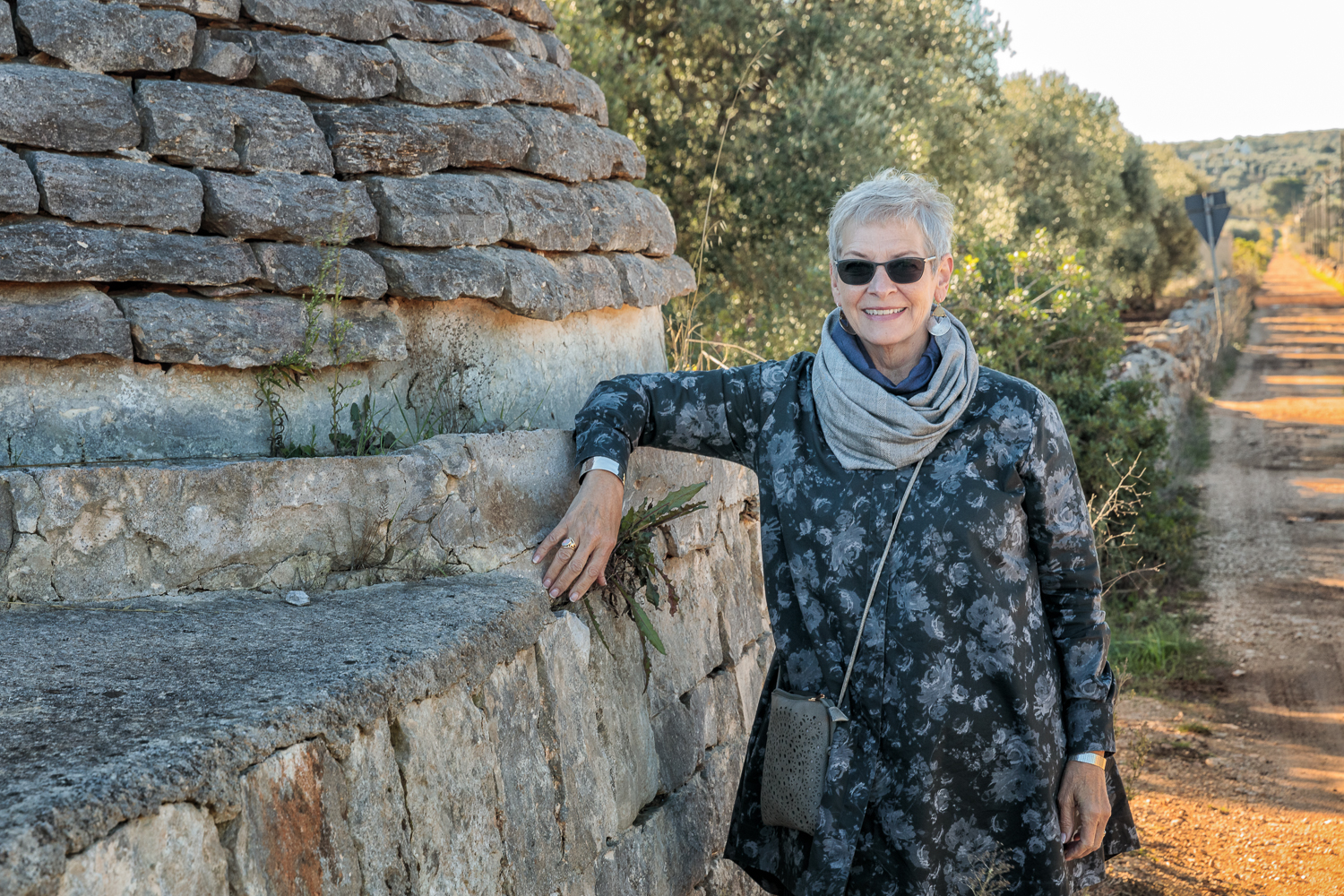 Italian Travel Specialist: How Designing Italy Works

Designing Italy delivers the trip of a lifetime to travelers wanting to experience Italy. Through non-traditional travel guidance and assistance, Italy specialist Ginger Pozzini creates customized itineraries, unique experiences and simple, effective tools to prepare travelers for their adventure.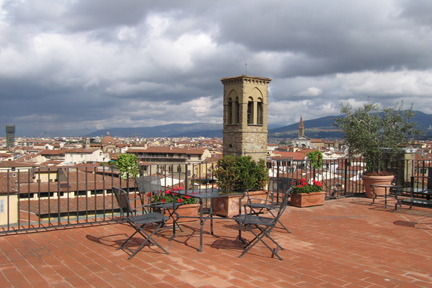 Italian Travel Specialist: Resources from an Italian Travel Specialist
Throughout the years of working as an Italian Travel Specialist I have gathered many great resources to share with my clients. The list is endless and ever evolving.

Feel free to bookmark this page and check back to see what's new. If you have a resource that was especially helpful to you I'd love to hear about it.

The Featured Resource is a terrific E-book entitled, "Italy From the Inside". It's a must have for anyone traveling to Italy whether it is your first or tenth trip. Click here to learn more.


Italian Travel Specialist Services: Concierge Services

Designing Italy also offers comprehensive support to travelers who desire a full-service experience. In addition to the services outlined above, Ginger can also provide scheduling of transfers for arrival & departure, wine sommeliers to take you through small family owned wineries, dinner in the home of an Italian and support while in Italy.
Italian Travel Specialist Services: Customized Group Tours & Itineraries

Designing Italy offers a wide range of services for groups. Customized itineraries for groups can range from 4 people traveling together to 65 for a family reunion or wedding. They may include weekly Italian villa rentals as a base or hotels moving about to 3 or more bases to explore different Italian cities and regions. Customized tours can be one day cooking classes, or seven to nine day trips into Tuscany, Emilia Romagna, Umbria, Piedmont, Sicily or any region within Italy designed for your interests and group size.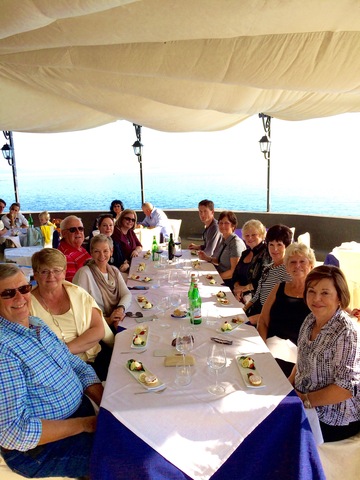 Contact Designing Italy to learn more.
Italian Travel Specialist Services: Italian Travel Itinerary Creation

How do you make the most of your time in Florence? How many days do you need to see the historic sights and enjoy Rome? How do you get from Rome to the Amalfi Coast in just one day? Travel by car, rail, or personal driver? And when you get there, will you prefer a hotel, small inn, a city apartment or a villa for your accommodations?
Based on your consultation, Ginger creates your dream itinerary, books overnight accommodations and transportation and suggests activities for your time in each location. You'll receive a visual itinerary/ calendar along with many location-specific tips and advice...and much more.
This service is perfect for first time visitors and seasoned Italy travelers alike. The customization is uniquely yours.
Terms and Conditions of Travel Service:
Travel Service Fees are non-refundable.

Travel Insurance is highly recommended and responsibility of the client.

The Designing and Planning Phase supports the traveler in setting the calendar and dates. It includes recommending scheduled activities, tours, classes & transportation and sets the flow of the trip. Your Italian Travel Specialist will provide up to 2 working calendar revisions to assist in setting the best calendar for your travel. Additional changes will be charged at the rate of $75 per calendar revision.
The Securing Phase includes recommendation and booking of lodging, collecting deposits, scheduling activities, transportation, tours, cooking classes, and museum reservations. By hiring Designing Italy LLC you agree booking communications will be between properties/owners and DILLC on your behalf. We do not use 3rd party booking sites i.e. booking.com etc… For Villa and/or Apartment Rentals, 1 – 3 properties will be presented based on availability and meeting the majority of criteria. There is a 10% fee on base rental fee for additional coordination and support for rentals.
The Securing Phase is time sensitive for lodging and needs timely communication between you and your travel specialist. Availability can change within 24 – 48 hours for most properties. You are requested to respond quickly and within 24 – 48 hours during this process. If rechecking hotels for availability is required due to client not responding in a timely manner and/or your criteria changes and the hotel research needs to be redone an hourly charge of $75/hour will apply. Some deposits and payments will require a personal check, which will be detailed with the request the payment be sent in a timely manner. Any credit card charges will be detailed and pre-approved by you.
All communications will be sent via email to include travel documents, vouchers, train tickets, and any other support material to the primary contact. It is the responsibility of the client to print and retain this documentation for travel purposes. It is also the responsibility of the client to review all documentation and dates.
DOCUMENTATION: U.S. citizens travelling to any destination outside of the United States will be required to present a valid U.S. passport. Passports must be valid for 6 months past the return date. Some countries require a visa for transit or entry. Passengers are responsible to ensure that they have all the proper documents for entry. All names on documents must match the legal name on your photo I.D., and travel document information must match tickets. Please check the State Department website at http://travel.state.gov for further information. Immunizations may also be required. Failure to comply with these regulations may result in denied boarding, denied entry, and/or government imposed fines. If you are a citizen of another country, there may be additional requirements. Check with the nearest consulate or embassy of the destination you are travelling to and find out the entry requirements for non-U.S. citizens.
Cancellations/Changes:
It is the responsibility of the traveler to notify Designing Italy of any changes to flights OR credit card information. If changes require rebooking of any services, contacting vendors for updated information a change fee may apply.
If you need to cancel your trip either prior to or during your trip, or make changes to any plans previously approved by you, a cancellation/change fee of $75/hour with a one-hour minimum will be charged.
Deposits on confirmed bookings to include lodging, tours or arranged transfers or activities will be forfeited upon cancellation. Cancellation Terms for all vendors will also apply to confirmed bookings.
Adding or deleting travelers that require changes after booking has been completed (i.e. lodging, tours, transfers, events etc…) will be charged at the rate of $75/hour with a one hour minimum. Change fees from vendors may also apply.
Concierge Service & Support While in Italy:
Designing Italy fees include the designing of your calendar and itinerary and presenting and booking requested services and transfers and tour along with a Pre-trip call to answer any last minute questions. The service fees for pre-trip planning do not include support while in Italy or airline changes due to weather, missed connections etc… In the unlikely event you need support it can be provided at the rate of $75/hour with a one-hour minimum during office hours of 9-5PM Monday – Friday or $150/hour for after hours or weekends. If support is needed and your specialist is available to assist you "in the moment" the hourly fee will apply.
This includes text messages asking for assistance or answering questions while in Italy.
If you wish to have dinner / lunch reservations made a concierge service fee of $100 will apply.
Travel Note: If the credit card(s) you have provided expire or are closed due to fraud or other reasons please contact your travel specialist at your earliest convenience with the changes.
Italian Travel Specialist Services: Italy for Rent



Renting in Italy can be in the shape of a villa, restored farmhouse or apartment. It can be in the countryside or in the city. Renting opens up a whole new array of possibilities allowing you to immerse yourself into the culture and countryside. When you unpack your bags and base yourself for a week or more you will see Italy through a totally different lens. You have the opportunity to experience the Italian rhythm of life and what many call, "La Dolce Vita"…the sweet life.
Italian Travel Specialist Services: Italy Specialist Consulation Services

The quaint nooks, romantic crannies and local treasures bring Italy to life. And spending your time experiencing Italy is much more enjoyable than trying to find your way around.
Ginger's consulting services start by assessing your travel style, learning what kind of experiences you want and recommending the type of sights, tours and destinations that will best fit your vision.
You'll discuss basic itinerary flow, time in each base and valuable insights to make the most of your time…and money
You may decide to make the rest of your travel plans yourself, or have Ginger handle the rest of the details. Either way, you'll have the expert advice to move from concept to plan.

Italian Travel Specialist Services: Speciality Tours in Italy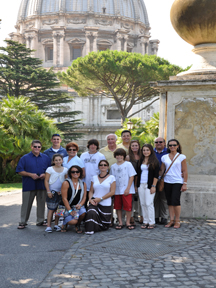 We love creating customized tours for your Italian Adventure. Designing Italy will work with couples and groups to create a special itinerary for Italian city tours, culinary adventures, Italian family heritage quests, photography, yoga, architecture, anniversaries, family & friends reunions at lovely luxury villas and more.
We also sponsor hosted trips with amazing Italian hosts who bring us to authentic Italy. Take a look under our Wine and Food Tours for a special Harvest Tuscany Wine and Culinary Tour.

Scheduled Speciality Tours in Italy: Umbria Tour

Scheduled Speciality Tours in Italy: Wine and Food Tours in Italy