2016 Autumn Tuscany Tour
Autumn In Tuscany ~ 2016
October 22 - 29, 2016
Our Setting in Tuscany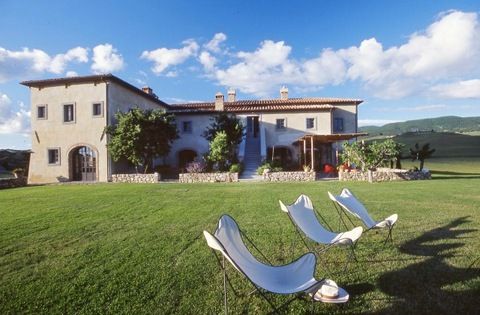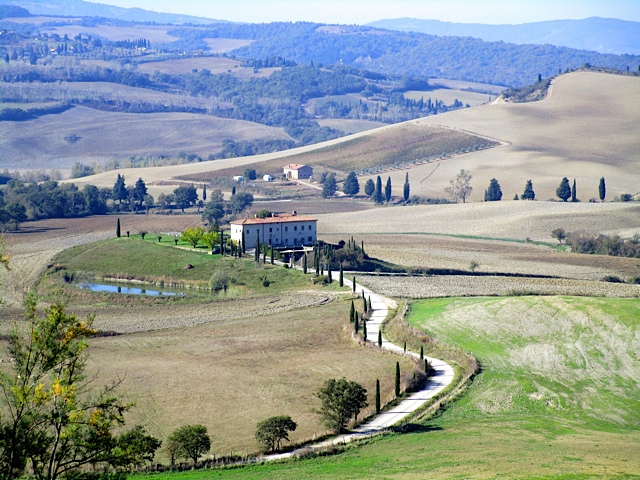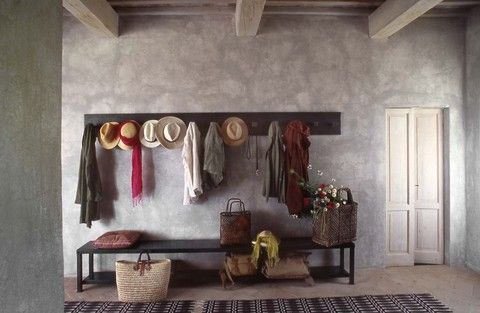 Villa Entry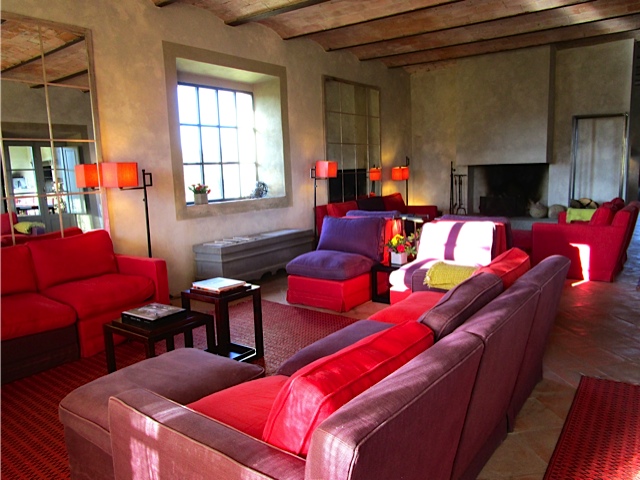 Villa Living room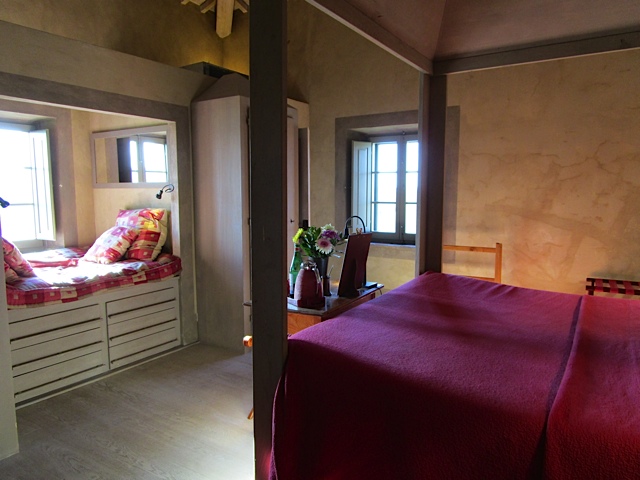 Villa Bedrooms - Each with ensuite bath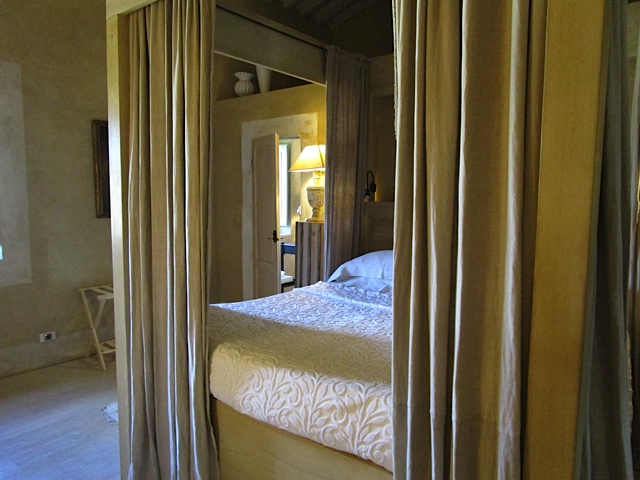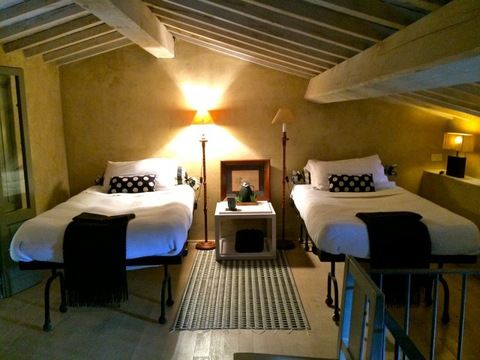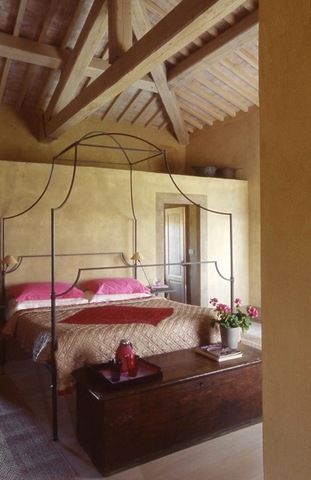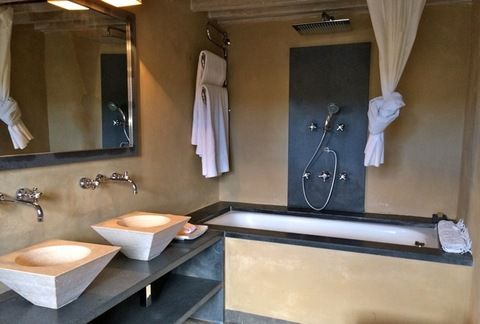 One of the 8 Villa Ensuite Bathrooms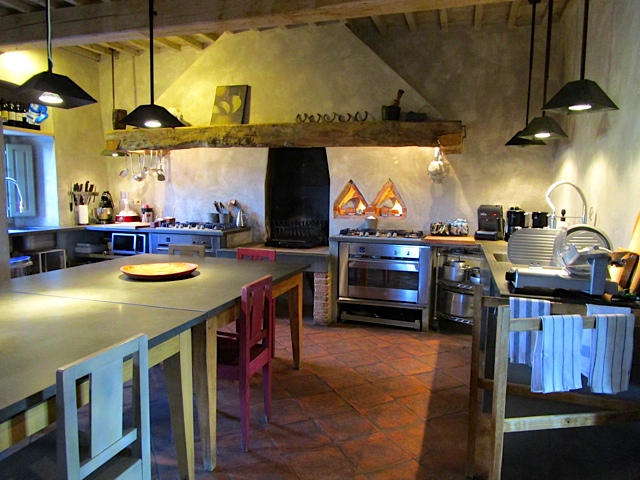 Villa Kitchen
Our Days Together
DAY 1 ~ Saturday
5:00 p.m. Meet group at Chiusi Train Station & transport to the Villa

Check in and orientation of Villa and grounds

Welcome Dinner & Introductions
DAY 2 ~ SUNDAY
Italian Breakfast

Tour an organic farm near Pienza and taste fresh ricotta and amazing crafted pecorino cheese

Visit a small village with outstanding views over the Val d'Orcia. After time to explore, enjoy a light lunch at the small family run Osteria.

Visit historic Pienza with it's famous "ring walk" and shopping including a wide array of food shops featuring local cheeses, wines and meats

Cooking Class at the Villa with Professional Italian Chef followed by 4 course dinner

Itinerary briefing after dinner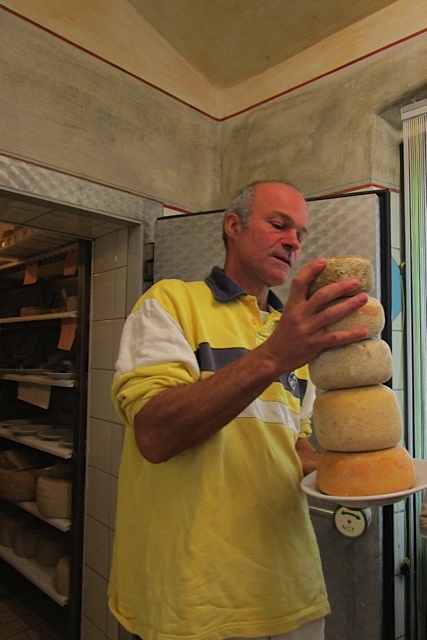 Pecorino Organic Cheese Maker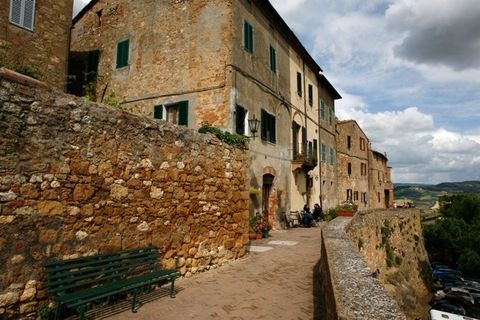 Pienza
DAY 3 ~ MONDAY
Italian Breakfast

Excursion to Montalcino region for Brunello wine tasting at a famous winery. Time to stroll the enchanting town independently & stop for light lunch or coffee.

Afternoon continue 10 km to the south to the beautiful Sant' Antimo Abbey, a former Benedictine monastery in the commune of Montalcino. We will enter the abbey to hear the Gregorian Chants of the Cannons. The setting of the abbey & grounds are a photographer's delight as is the mesmerizing acapella chanting.

Wine Tasting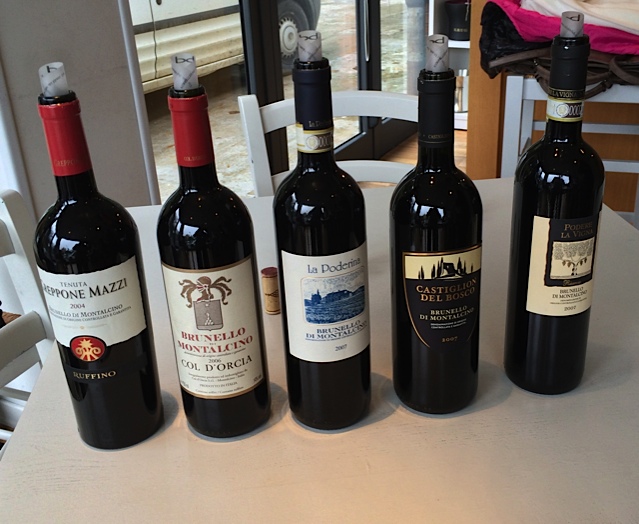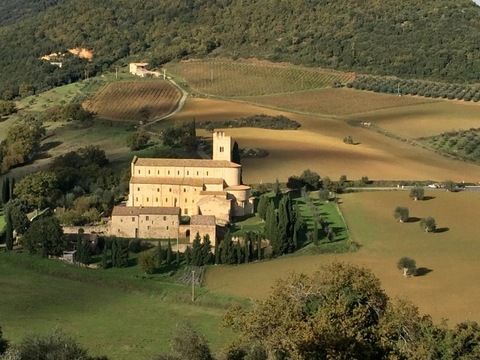 Sant' Antimo Abbey
DAY 4 ~ TUESDAY
Italian Breakfast

A DAY AT THE FARM: Agricola Fontanelle - Cinta Senese (A free range ancient breed of pig) Chianti and Extra Virgin Olive Oil in Chianciano. Run by three brothers, this farm produces a range of five excellent wines (D.O.C.G. Chianti, a Super Tuscan, Rosso and Nobile di Montepulciano) as well as a D.O.P. extra virgin olive oil. In addition to this, the brothers also raise Cinta Senese, a heritage breed of pigs dating back to the 14th century (originally raised only in the province of Siena, hence the name) OR a special visit to the Chianina Beef Cattle farm. This special breed is where the famous & prized Bistecca Alla Fiorentina (Florentine Steak) originates.

Return for Dinner at the Villa prepared by local chef.

Itinerary briefing after dinner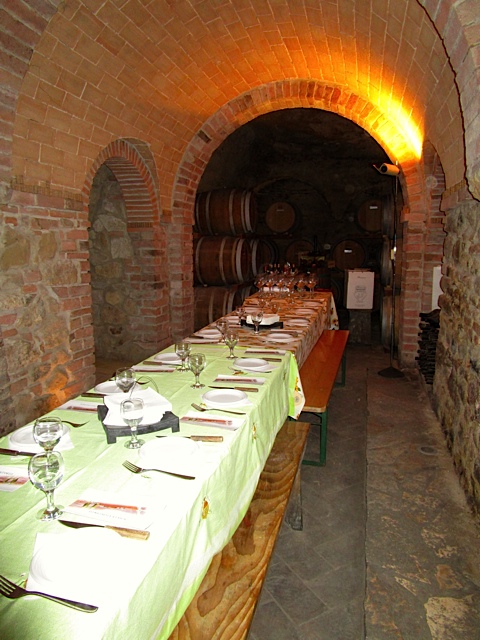 Wine, oil and Cinta Senese product tastings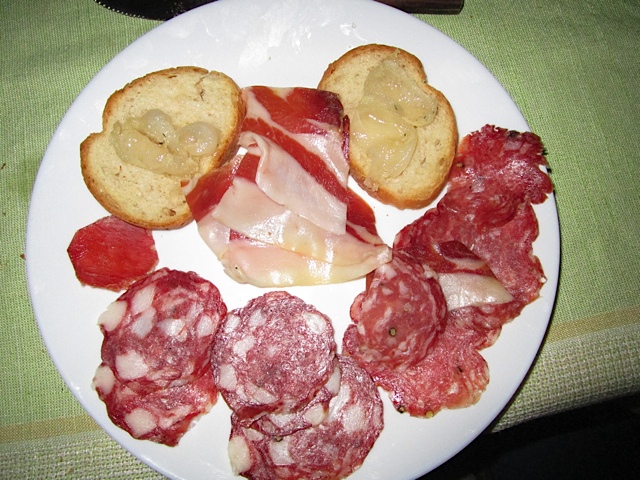 DAY 5 ~ WEDNESDAY
Italian Breakfast

"The Search of the Truffle". A unique and exciting experience to participate in a white truffle hunt with the truffle seller and his trained dog. We will learn about the prized truffle including truffle tasting. A very special experience. Weather and harvest sensitive. Alternate activity will be substituted.

Return for a pizza making class at the villa with our Pizziola chef and our wood burning oven

Itinerary briefing after dinner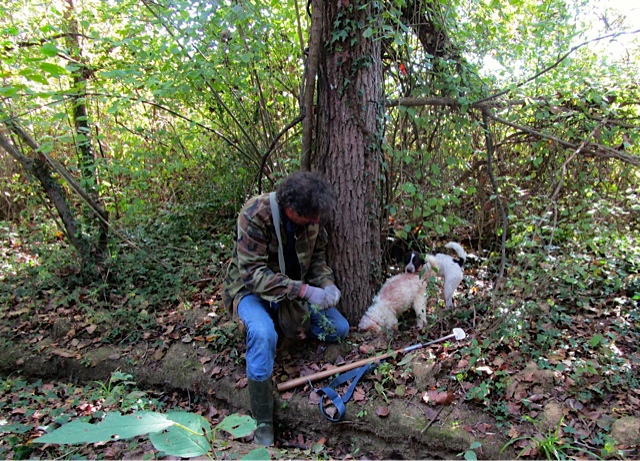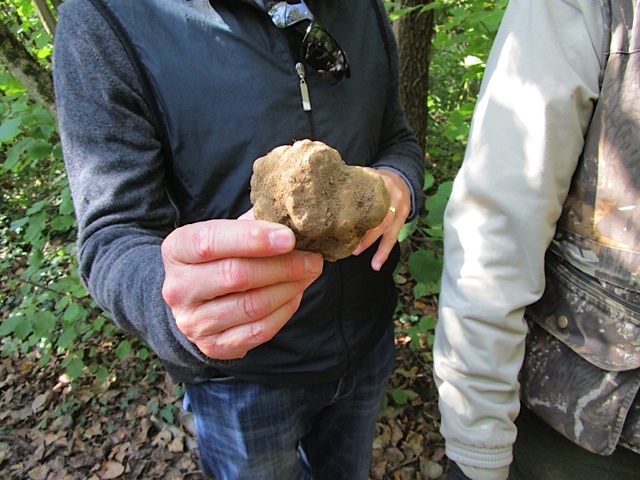 Tartufi Bianco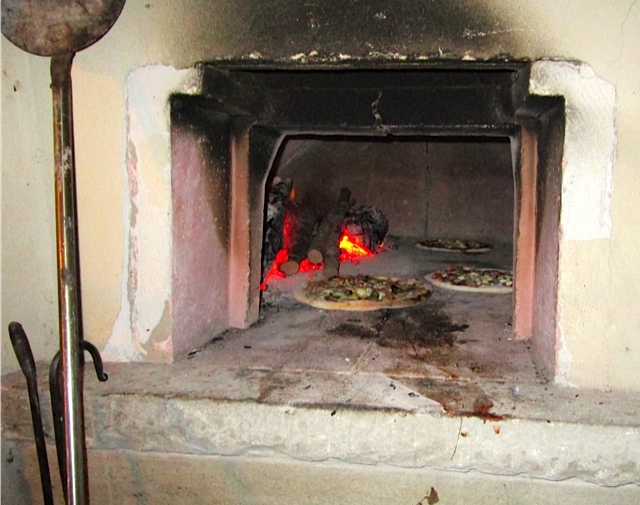 Woodfired Pizzas
DAY 6 ~ THURSDAY
Italian Breakfast

Cooking lesson with our Tuscan Chef followed by lunch

Excursion to Montepulciano & environs. Proceed to the historic hilltown of Montepulciano for a Vino Nobile wine tasting. Independent town exploration of famous Piazza Grande and boutique and artisan shops featuring copper, ceramics, leather, jewelry & handmade clothing. Stop for a cafe, aperitif or dolce at the famous Cafe Poliziano.

Vino Nobile wine tasting and light dinner at the top of Montepulciano in a local cozy wine bar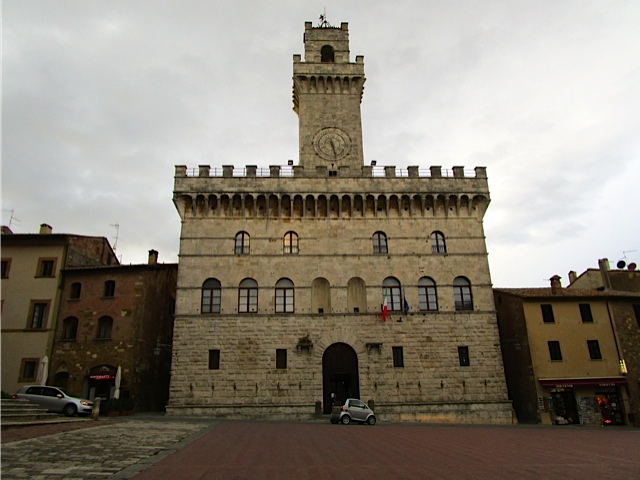 Piazza Grande Montepulciano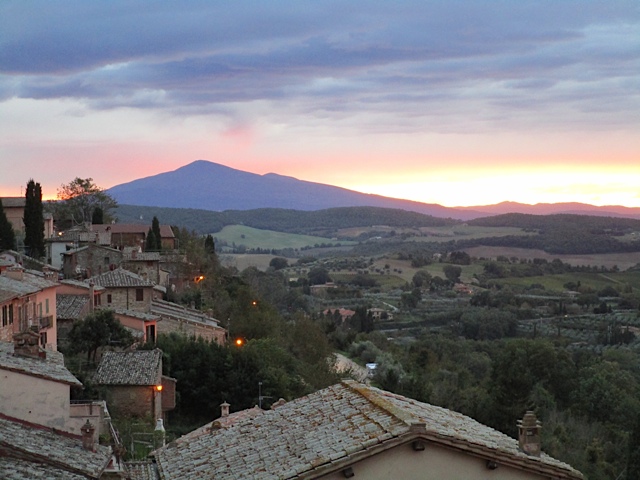 Sunset from Montepulciano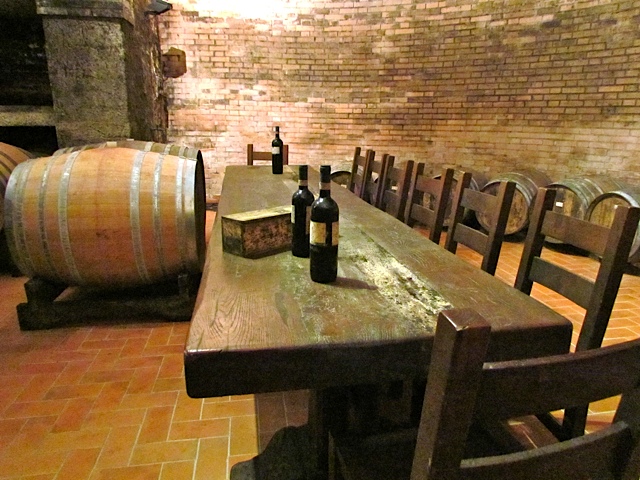 Vino Nobile Wine
DAY 7 ~ FRIDAY
Italian Breakfast

Visit an olive oil mill during the fresh pressing (dependent on picking date) and experience the process and taste the fresh oil. Light lunch at the mill. Opportunity to buy and ship fresh oil.

Special farewell dinner prepared by our local chef

Sharing of memories of our week in Tuscany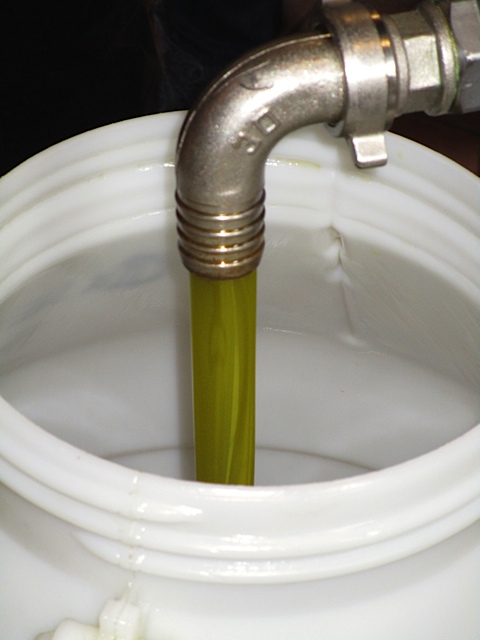 Fresh pressed extra virgin olive oil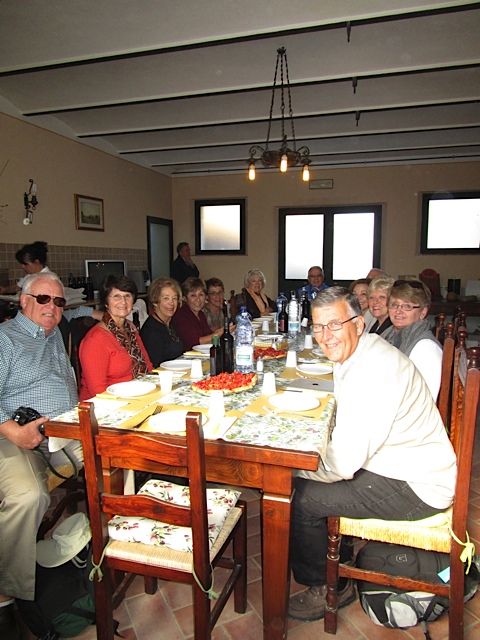 Lunch at Olive mill
DAY 8 ~ SATURDAY ~ Arrivederci Amici
Italian Breakfast

Depart Villa at 10:00 a.m with transfer to Chiusi Train Station
To sign up and receive more information click here. Space is limited!
2016 Autumn Tuscany Culinary & Wine Tour
October 22 - 29, 2016
7 nights all inclusive *
From 2800 to 3200 euro per person Double Occupancy
1200 euro additional Single Occupancy
Your tour includes:
7 nights in our own luxury 8 bedroom/8 bathroom villa in the countryside near Cetona, Tuscany*
Group meals and wine with meals as noted
2 participation cooking lessons at our villa with a professional chef
Visit to an organic pecorino & goat cheese producer and tasting
Visits to towns of Pienza, Montalcino, Montepulciano and other small hamlets
Visit to special farm/vineyard/olive grove with the Cinta Senese ancient breed of pig and enjoy learning about the region's best cured meats, wines and olive oil Or to the famous Chianino Beef of Tuscany farm with tour and tasting.
Winery visits and tastings of the famous Brunello and Vino Nobile wines of the region
Special side trip to Abbazia di Sant'Antimo to experience the Abbey's monks Gregorian chant
Experience an authentic truffle hunt and learn about the famed Bianco tartufi (white truffle) followed by a lunch inspired by tartufi
Visit a local olive oil mill and taste the fresh pressed oil during harvest season
Private transportation for all group excursions
All local taxes
*Please note: The daily schedule may vary due to weather or unforeseen changes with local producers and may be rearranged by our hosts to maximize the experiences of the region. Villa may change based on availability once minimum of 14 persons is reached. Travelers will be notified of different property. Low enrollment may be subject to trip cancellation. Deposit refunded if trip is cancelled due to low enrollment. Pre and Post hosted trip days can be planned at an additional cost.
* Not included are ~ Airline tickets ~ personal expenses ~ light meals and/or beverages during independent time ~ Alcohol outside of group meals ~ Everything not written in the program ~ Trip insurance (required)
Per Person Pricing based on bedroom category at the villa. All bedrooms have ensuite bath.
Standard Rooms (3) 2800 euro/person
Deluxe Rooms (4) 2950 euro/person
Master Suite (1) 3200 euro/person
* supplement for 3rd & 4th person1200 euro/person (Lofted Bedroom)
* single supplement 1200 euro (note number of singles is limited)
Space is limited!
Testimonial
My husband Mark and I had the most amazing opportunity to explore Tuscany with Ginger for her Autumn 2014 Tour. Everything you imagine Tuscany to be - it's that mulitplied by 10, at least. Ginger truly "designed Italy" for us in an extrodinary itinerary. I felt as if I had been transported to a magical place. Every day was filled with a new adventure, great food, wonderful wine, fantastic discovery only to wrap up in the most extrodinary countryside villa. The group was the perfect size, not only to travel with on our daily "adult field trips" but to socialize with and be part of. Ginger's ability to make everyone a priority and feel at ease was evident from the very first email and throughout the entire trip.
I like to think that I have done a fair amount of travelling around the U.S. and parts of the world, including Europe, and I can honestly say that the "Designing Italy" Autumn Tour 2014 is my most favorite. Grazie to Ginger for seeing to that!
Ilze
About Your Host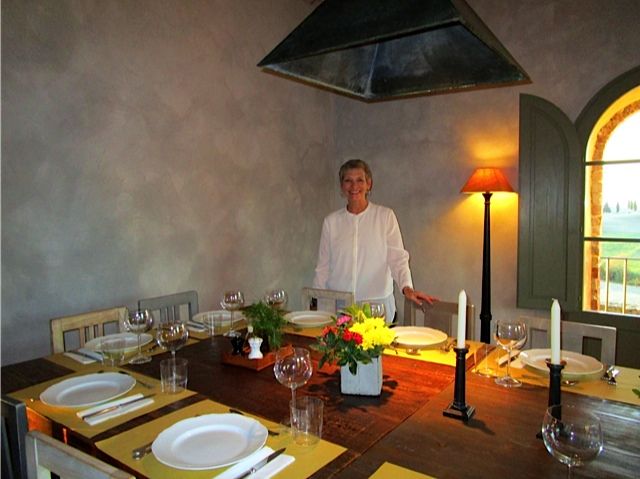 Ginger Pozzini brings Italy to life for her clients. After 30+ years of traveling through, living in and loving Italy, Ginger's personal knowledge and passion for the country serves clients desiring an authentic Italian experience.
As an Italian Travel Specialist, Ginger dedicates herself only to Italy. She understands the Italian rhythm of life and guides her clients to experience authentic Italy. Join Ginger on one hosted trip a year to Tuscany or contact her to design your own customized trip. You will experience Italy and return with memories of a lifetime!
.