2019 Hosted Tour of Sicily
Sicily 2019
October 12 - 19, 2019
October 19 - 26, 2019
Our Setting in Sicily - October 12 - 19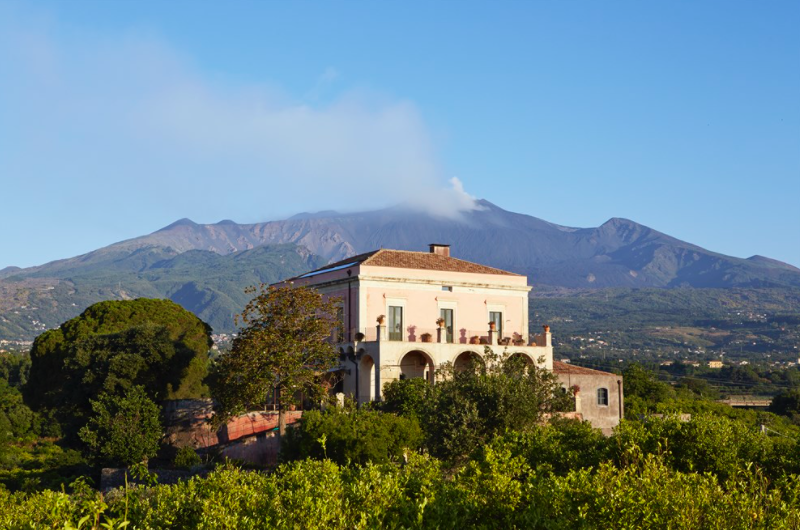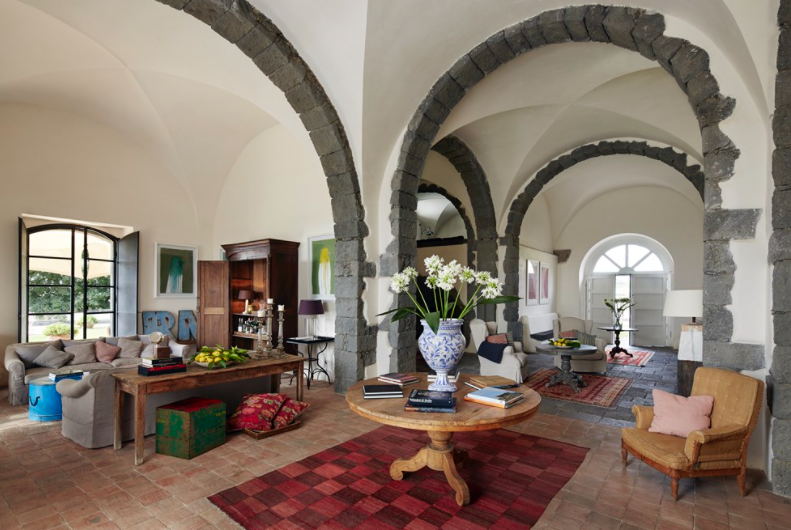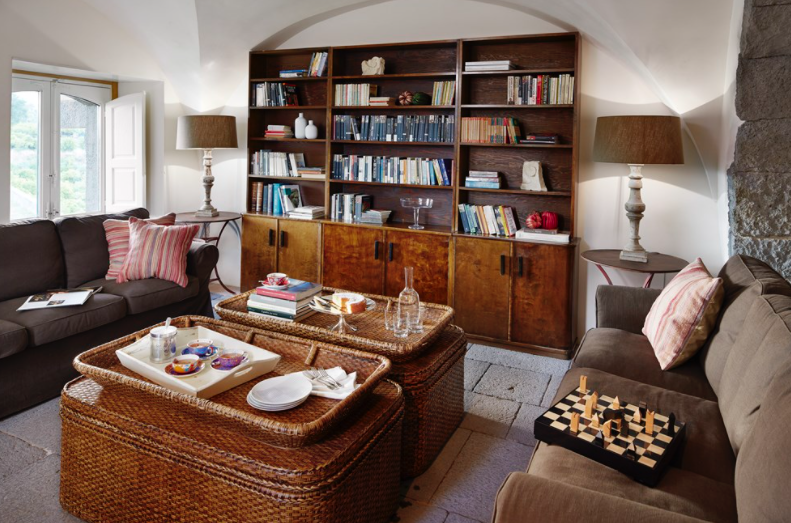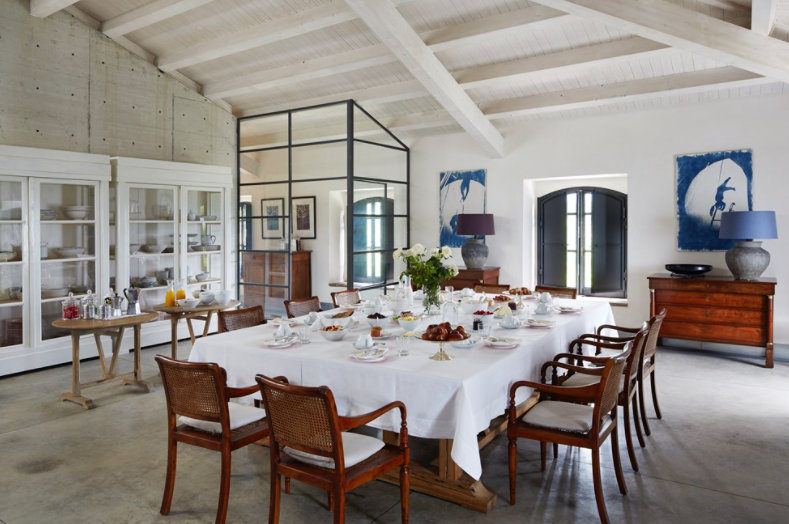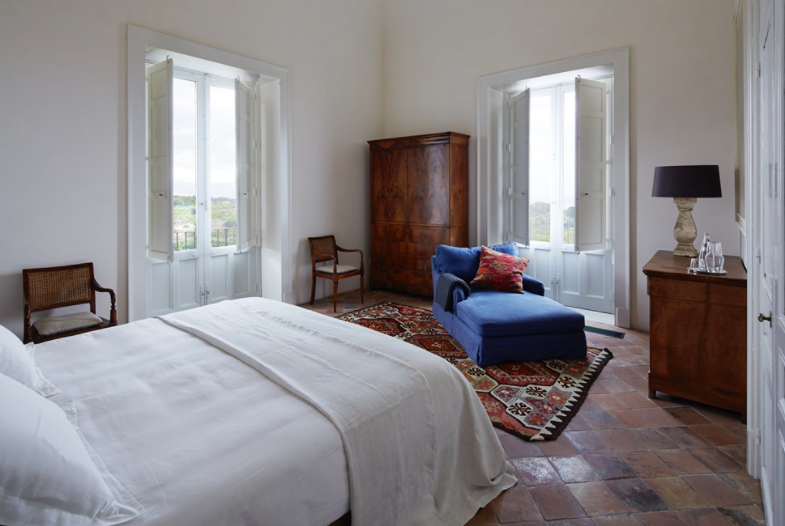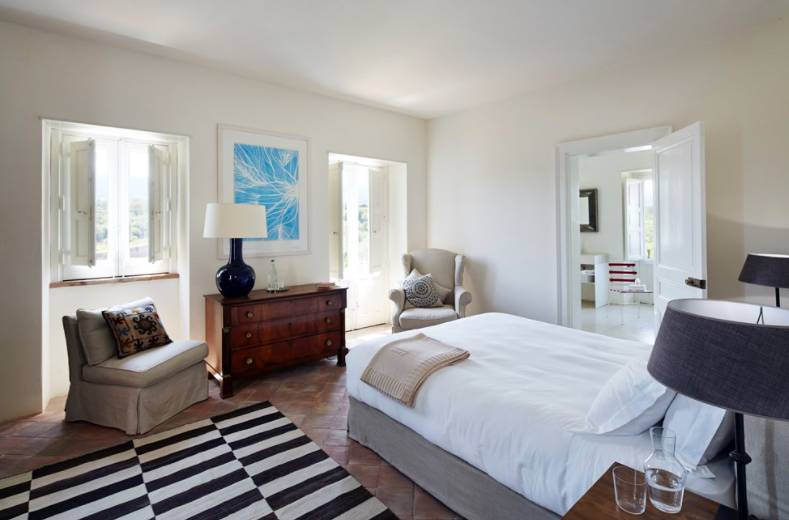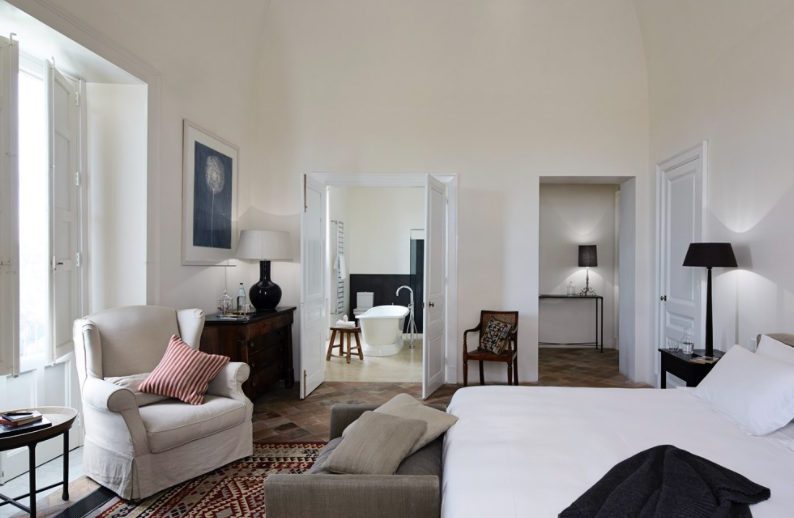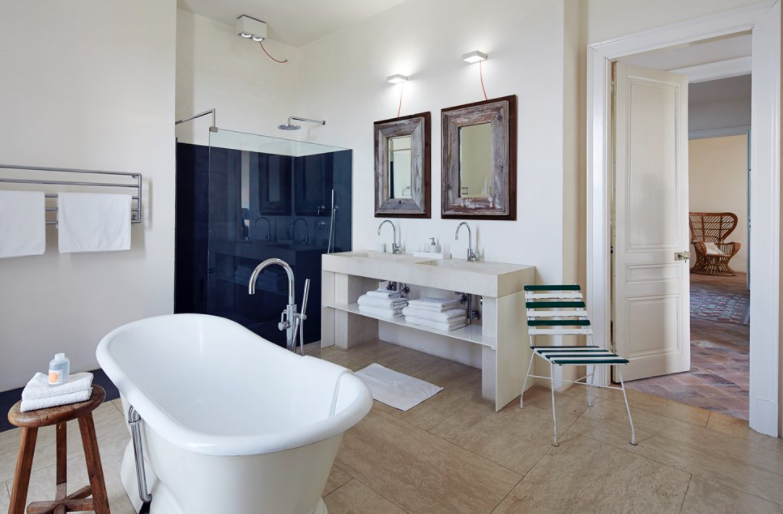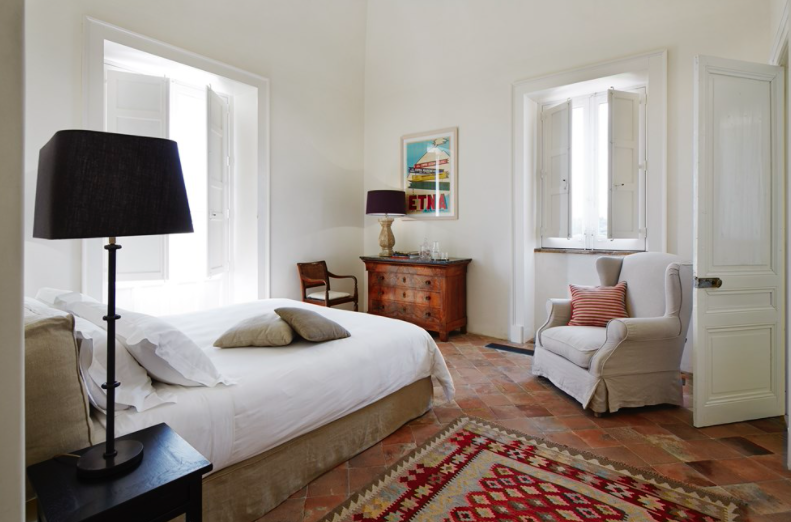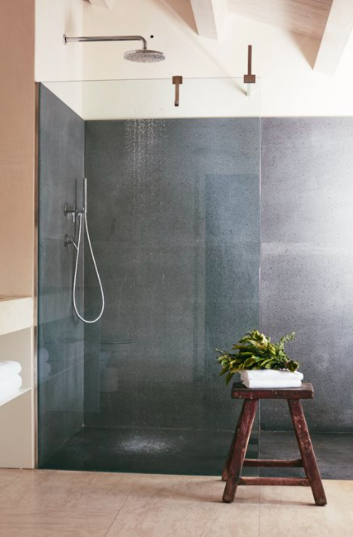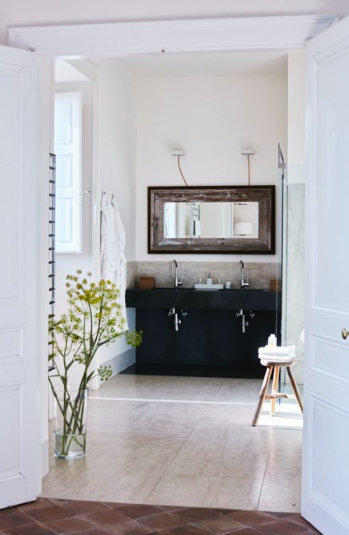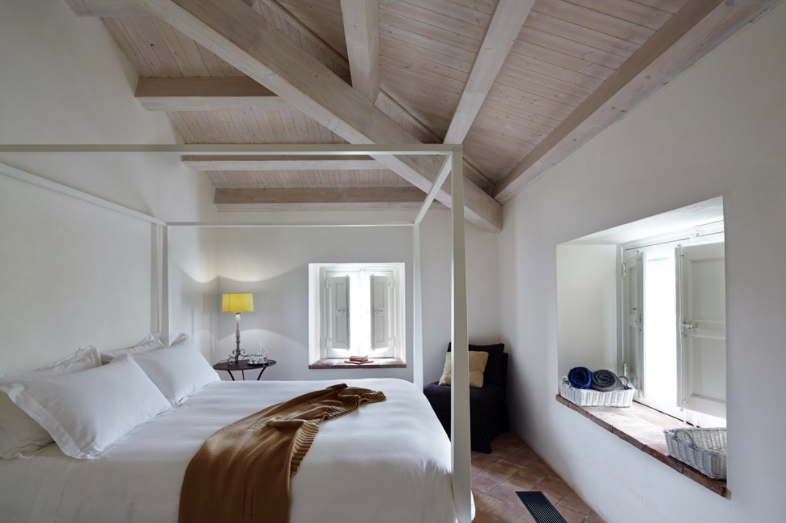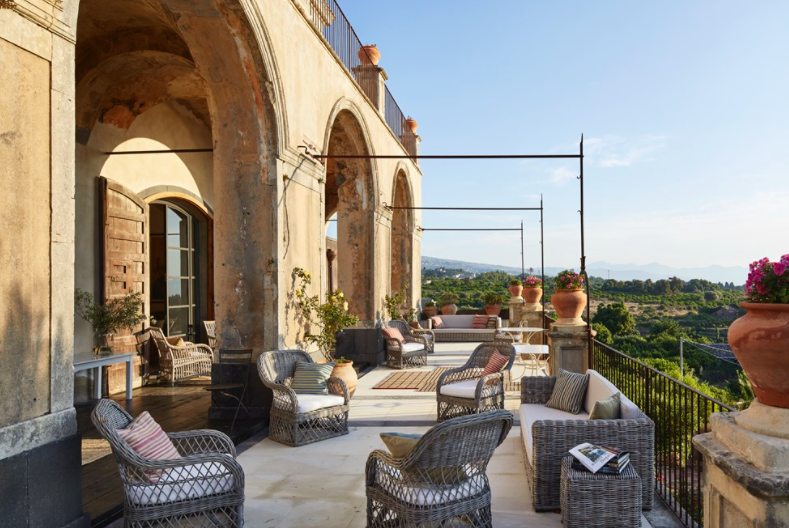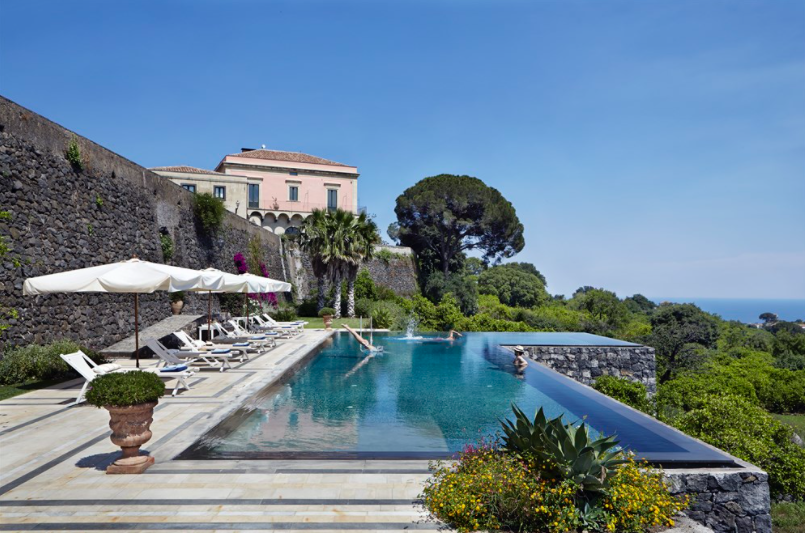 About the Villa
This top level luxury villa with extensive grounds, stunning views, a tennis court and spectacular infinity pool (weather permitting) occupies a stunningly panoramic position atop its own hill on Sicilys east coast. Uninterrupted 360-degree views take in the sparkling Ionian Sea to one side and the fertile flanks and lava peak of Mount Etna to the other. The views of this former aristocratic estate are further enhanced by the intense greens and citrus flashes of the villas grounds, which feature lemon groves, fruit orchards and vegetable gardens. The magnificence of Mother Nature is rivalled only by the spectacular 25-metre, south-facing heatable infinity pool, the like of which we have never seen, and the delightful interiors, which have been renovated and refurbished to exactingly high standards.

Inside: accommodation at Rocca delle Tre Contrade is spread over three floors and comprises twelve spacious and supremely panoramic bedrooms with en-suite bathrooms, a succession of light, airy reception rooms, a professionally-equipped kitchen and a large dining room. Furnishings throughout have been chosen with quality, comfort and aesthetic appeal in mind. An elegant blend of authentic antique pieces, reclaimed furniture and original features hint at the villas mid-19th century noble origins. Calming colours and tasteful original art throughout are easy on the eye, while generously cushioned armchairs and sofas and king and queen-size beds ensure ample possibilities for repose and relaxation. The sumptuous bathrooms are designed for those who love to luxuriate and feature top-spec modern fittings and local marble and lava stone basins, showers and splashbacks.

Ground floor: from the impressive entrance terrace one accesses a series of living areas (five in total), connected by wide arches and topped by high vaulted ceilings. These flow around an internal stairwell to the superbly equipped kitchen and voluminous dining area, which has won an architecture award for its subtle combination of industrial design (such as polished concrete floors and glass walls) and restored original features. Moving through to the ground floor wing, one comes to two bedrooms, a double and a double-twin both with en-suite shower rooms, private balconies and access to the gardens. An internal stairway leads down to the lower ground floor and another large double-twin bedroom with en-suite shower room with French windows opening onto the garden from where one can take in views of Etna. The lower ground floor is also home to a well-equipped gym/wellness room with changing facilities, fridge, guest bathroom, shower, steam room and direct access to the gardens and pool area.

First floor: the first floor of the wing is home to two double bedrooms with en-suite shower rooms and double-twin with en-suite bathroom with shower and tub. On the first floor of the main house are four bedrooms: two doubles with en-suite shower rooms and access to a panoramic shared wrap-around balcony and two master suites (double-twins), each with its own luxurious en-suite bathroom with stand-alone tub and shower and access to a large shared terrace with stunning sea views.

Second floor: the second floor of the main house has two more exquisitely furnished double-twin bedrooms with en-suite shower rooms, connected by an open-air patio.

Outside: the outside areas at the villa are abundant and offer many a panoramic terrace, a wide selection of al fresco dining areas, a large lawned garden and, via a magical set of steps that tunnel through an immense lava stone wall, the remarkable 25-metre long, L-shaped infinity pool. Suspended over the surrounding lemon groves, doing lengths in this pool is a unique experience: swim one way and you feel as if you're heading out to sea. Turn round and Mount Etna becomes your destination! Pool use weather dependent. Surrounding all this and the splendid International Tennis Federation-sized clay tennis court are the luscious lemon groves, fruit orchards and vegetable gardens of the extensive grounds. The views, in case you needed reminding, are bewitching, no matter where you look!

******************************************

Our Setting in Sicily - October 19 - 26
Our Luxury Villa in eastern Sicily *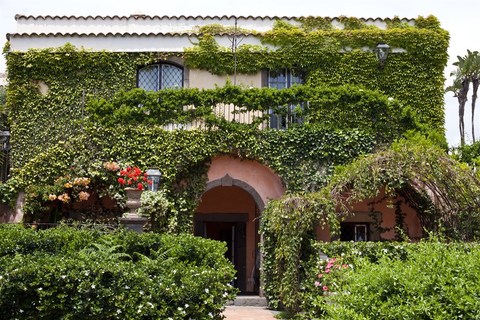 Front of Villa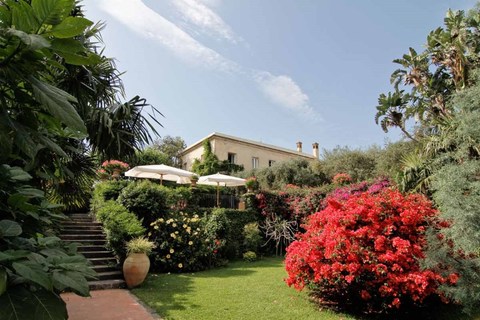 Villa Gardens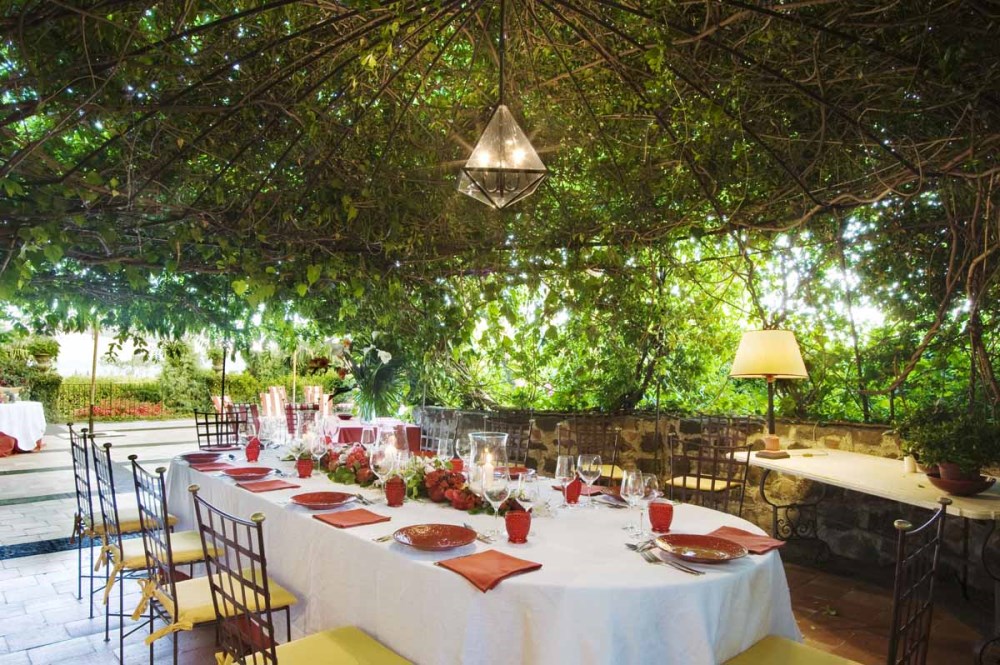 Al Fresco Dining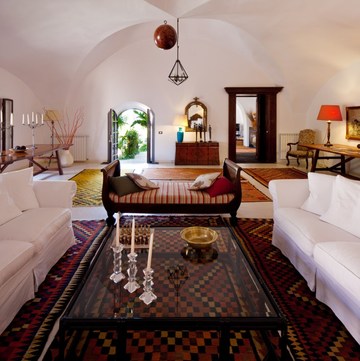 Main Living Room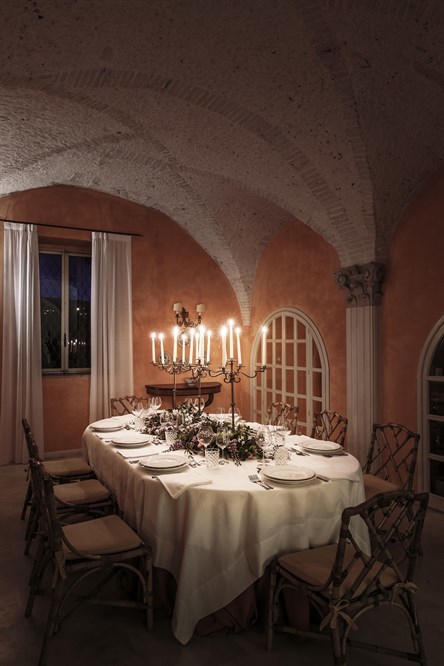 Villa Dining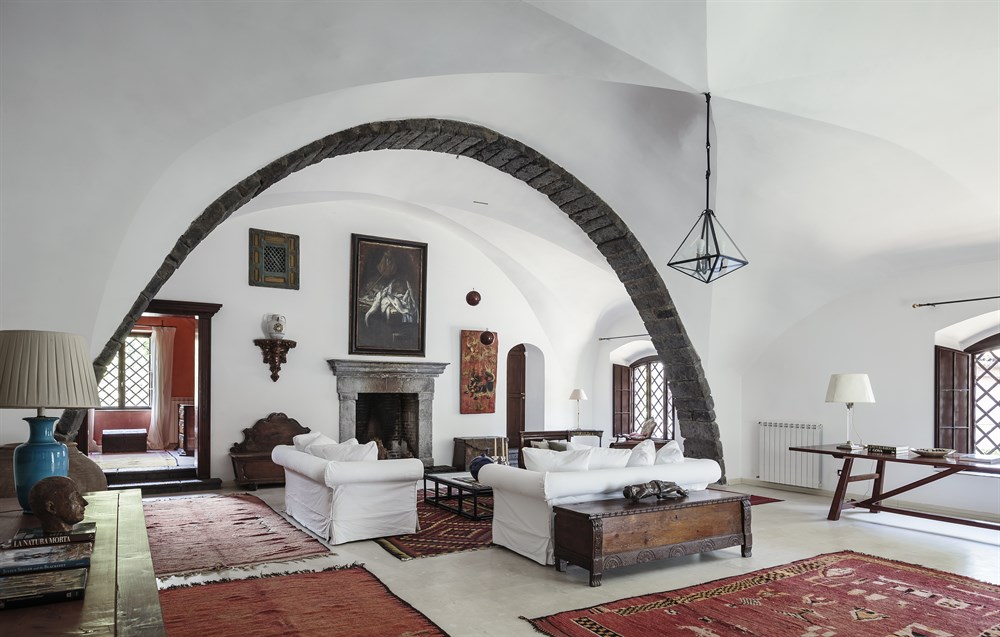 Villa Grand Salon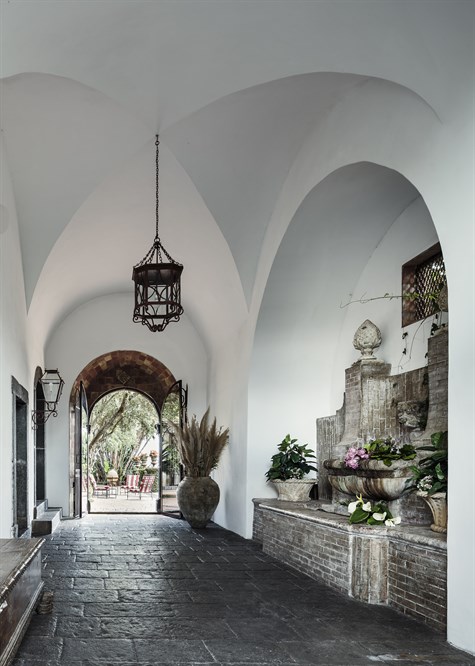 Villa entry hallway

Sample of Bedrooms (8 total)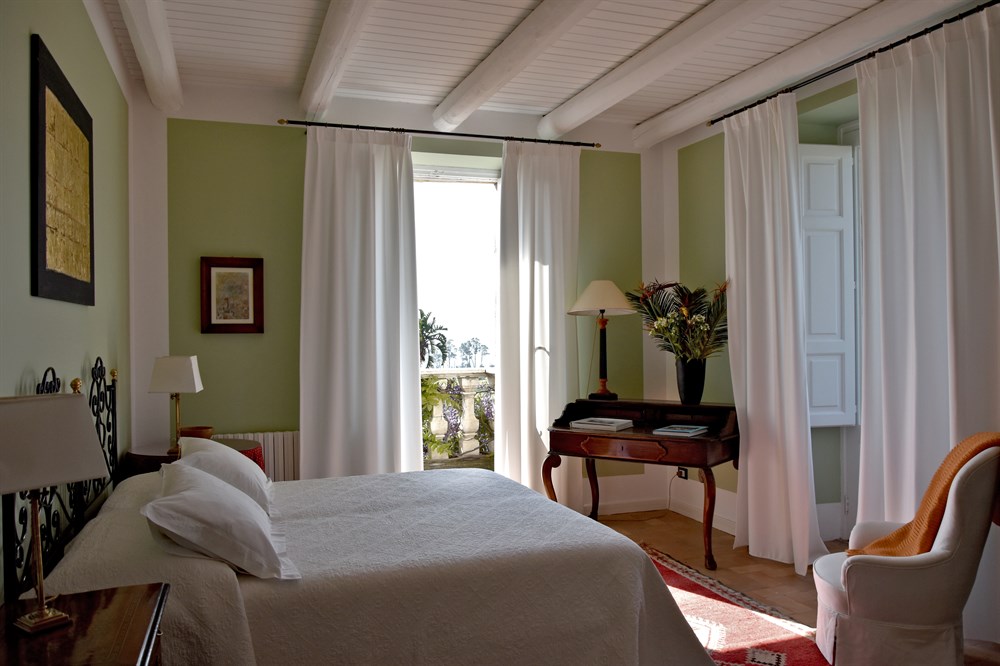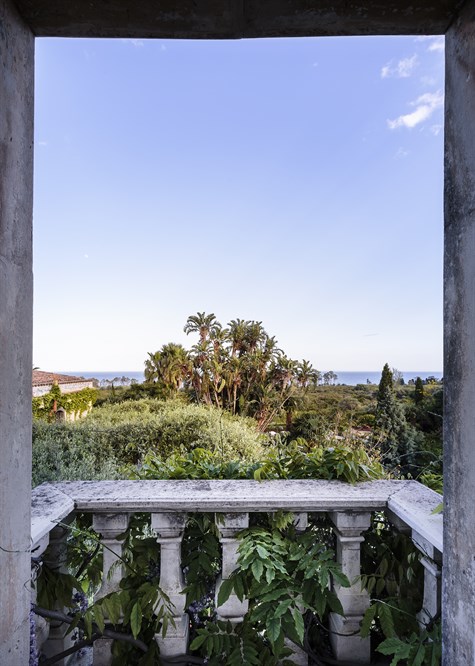 View from Master with Balcony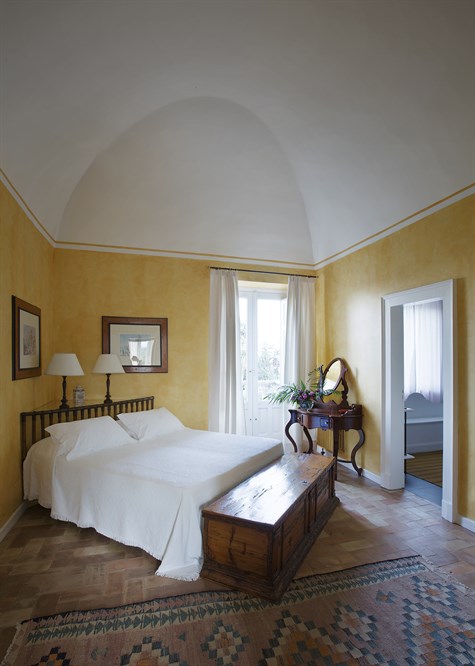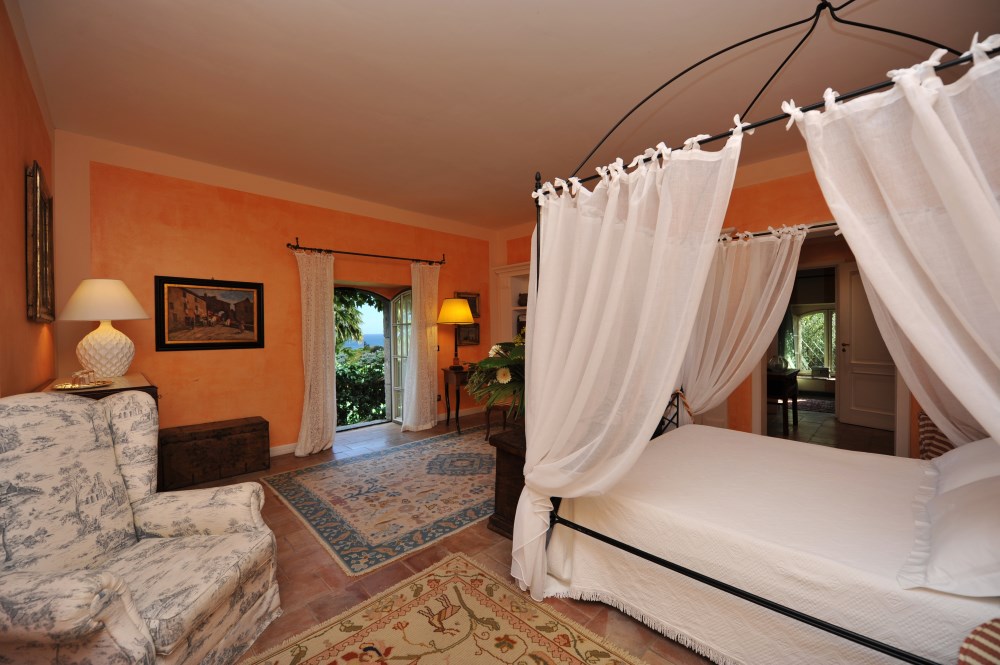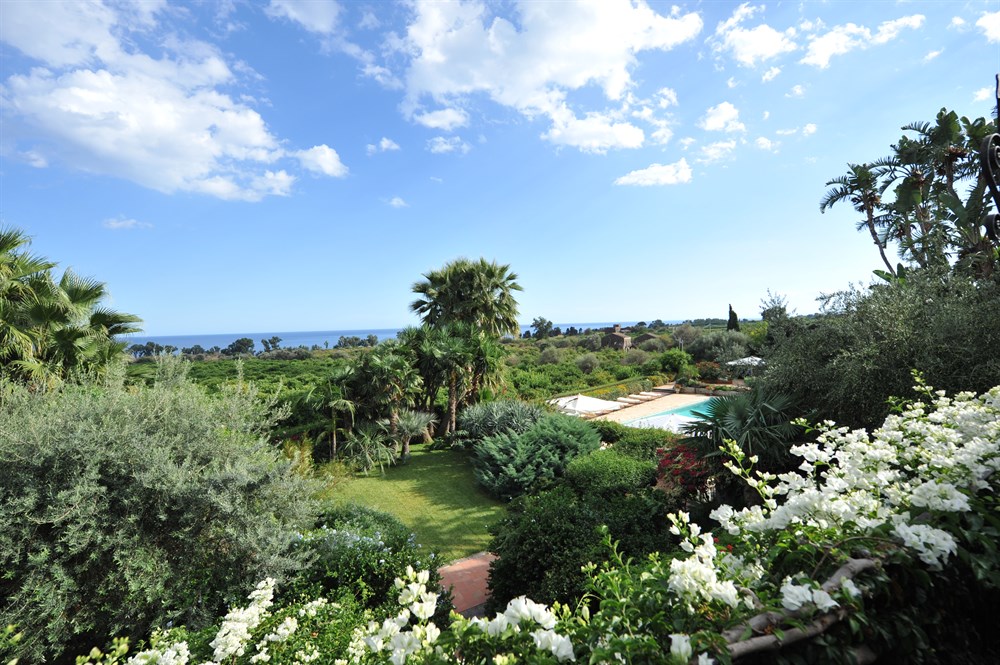 View from one of the Master Bedrooms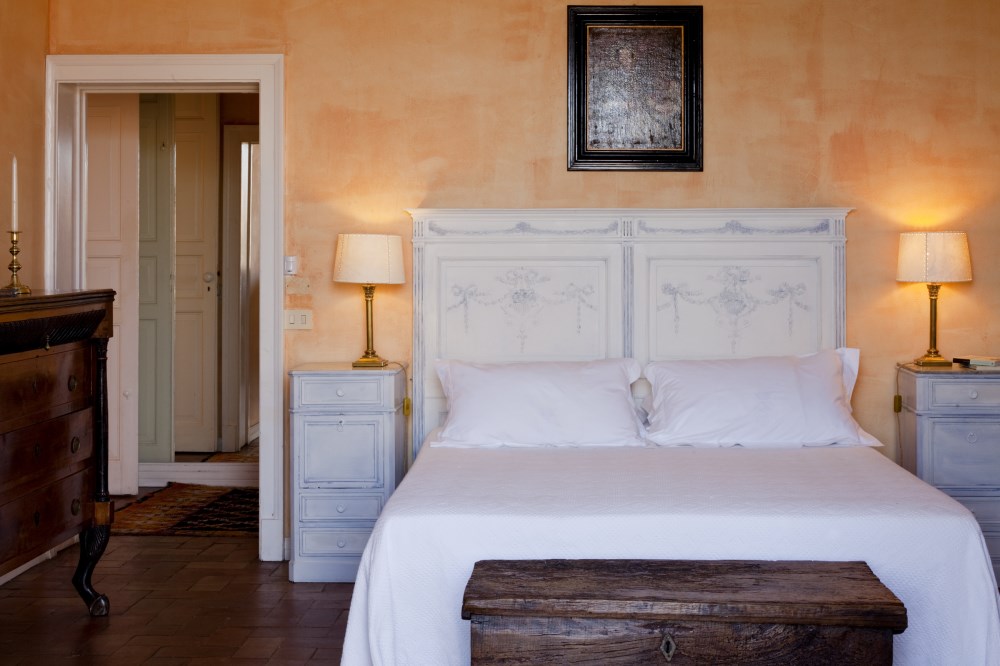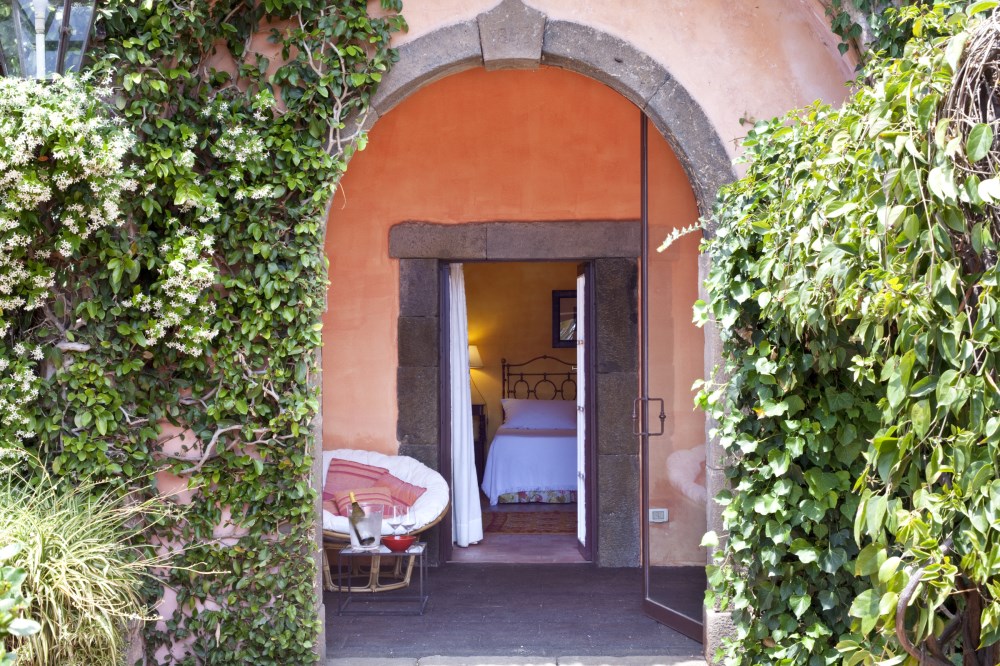 Sample of Bathrooms - All with ensuite bath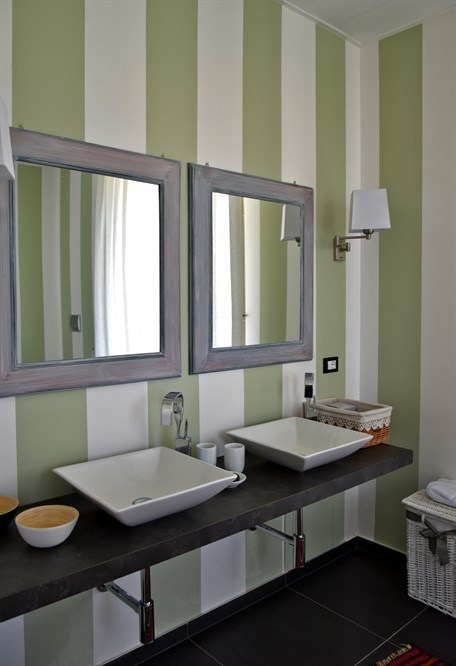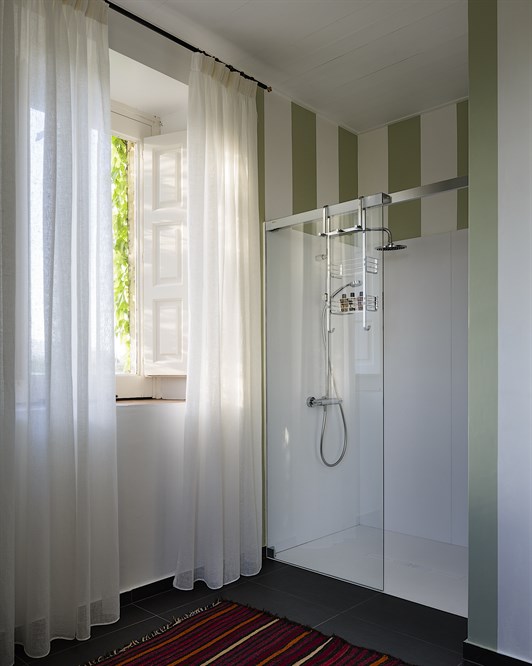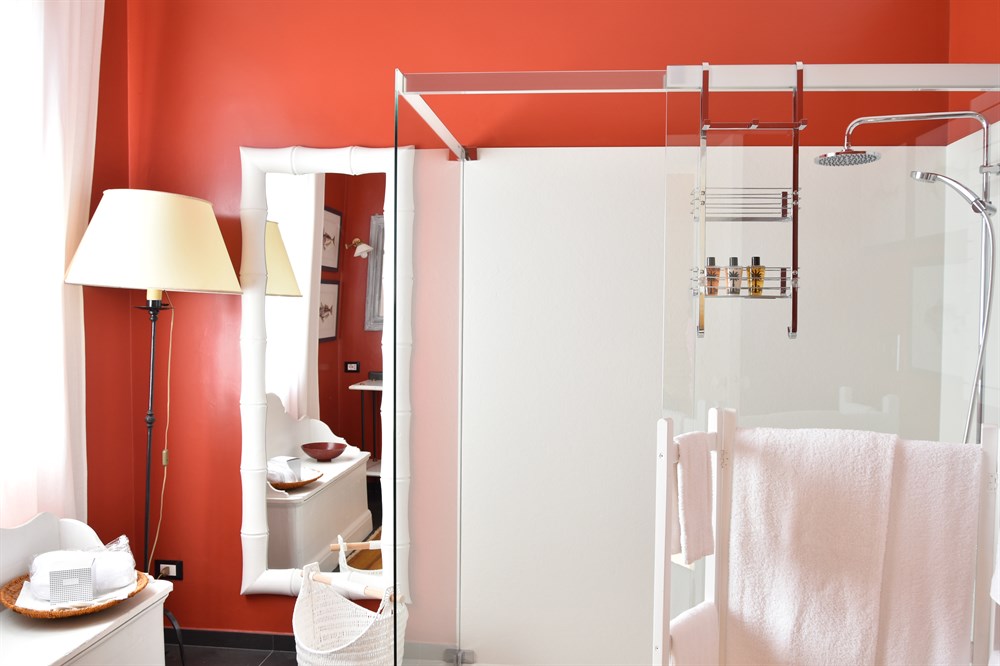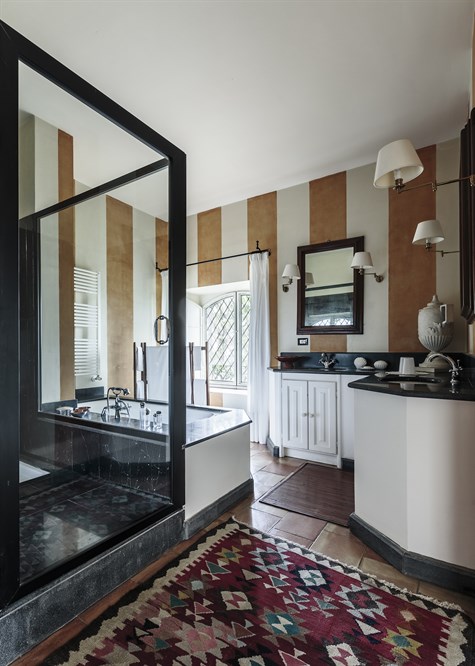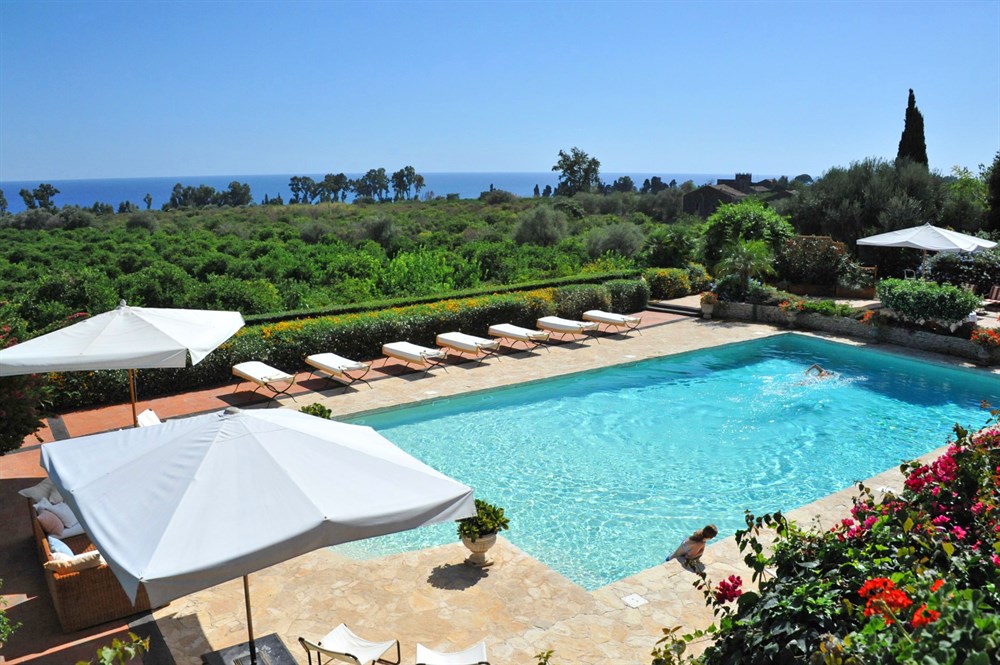 Beautiful Villa Pool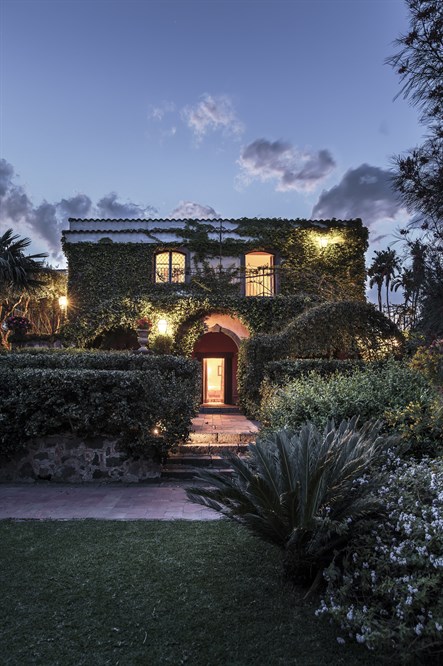 Villa Location - Eastern Sicily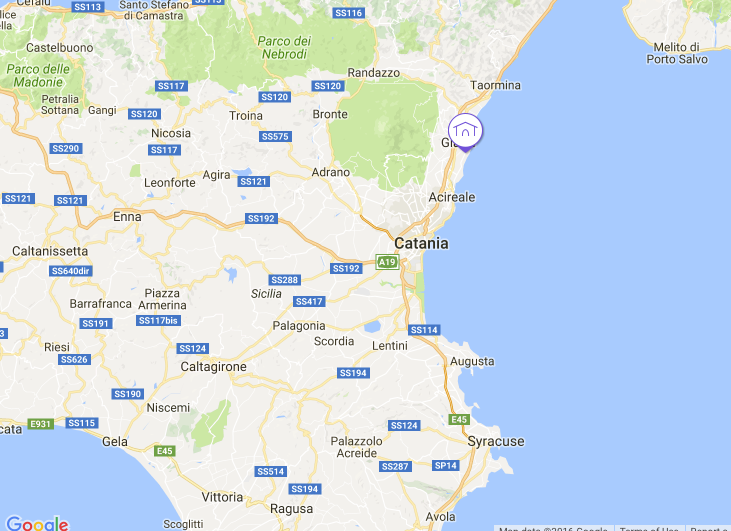 Inside: the accommodation has 8 beautiful bedrooms. The original Casale is structured as follows: the main entrance takes you left into the house and straight on to the garden. Inside the house, on the ground floor is the wonderfully fitted kitchen, dining room and a sequence of reception areas leading through arched doorways to a large living area with open fireplace and doors leading to the garden. Upstairs is accommodation for eight in four double bedrooms. Above the main living area is accommodation for a further six people in three beautifully appointed rooms with en-suite bathrooms and an 8th double bedroom with en-suite bathroom is situated on the ground floor. All bedrooms have air conditioning and en-suite bathrooms. 8 bathrooms have a shower and a tub while the other 4 have commodious showers.

Outside: you will be absolutely charmed by the colourful, fragrant grounds whose design harks back to the Arabic belief that gardens should be a place of delight and wonder. Extensive outside living areas, with terraces for dining and relaxing, lead down, via manicured lawns and lush, perfumed Mediterranean flora, past the panoramic Jacuzzi, to the beautiful heated pool and yet more flourishing, luxuriant greenery. The views from the gardens to the sea are interrupted only by large expanses of citrus groves,while in the opposite direction, you will become transfixed by the awe-inspiring sight of Mount Etna... All in all this is one of the most spectacular locations in Sicily.

Service at Our Luxury Villa in Sicily

What you can expect
Arrival at our Villa augurs well! The gracious owner and her discreet, efficient and ever-smiling staff are waiting to greet you and whisk you off to the panoramic garden terrace for some well-deserved refreshments.
As you take in your magical surroundings with a glass in hand, the staff delivers your luggage to your rooms and the kitchen and dining room, making preparations for your first memorable dinner. Earlier in the day, the cook and the owner visited their trusted suppliers to source the evenings ingredients, a daily ritual that ensures only the freshest and finest produce finds its way to your table. Most of the dishes you will enjoy during your stay follow recipes that have been passed down through generations of the owners aristocratic family. You will not find them anywhere else.
At 7.30pm aperitifs are served on the sea-view terrace (weather permitting) and then, as the gong for dinner sounds, you are invited to be seated. You may choose to dine al fresco under a canopy of scented jasmine, or in the warm, welcoming dining room. Your white-gloved, uniformed (but ever smiling) waiters bring you course after delicious course and ensure there is always a good supply of excellent local wine on the beautifully prepared table.
The staff
Our Sicily villa is a fully staffed villa with a team of cooks, maids, waiters and a gardener. Professional, discreet and with many years of experience, they offer an impeccable level of service that is at once efficient, welcoming and pampering.

The staffs main duties are as follow:
Daily maid service throughout the property

Supervision of the perfect functioning of the villa, the swimming pool and other facilities

Food shopping and preparation of all meals

Waiter service at dinner

Maintenance of the gardens (a gardener will usually come early morning)
Activities

Below are some of the great experiences we can easily do from our base. 5 - 6 activities will be chosen for our week. You will receive a full listing once the villa is booked.

Journey to the biggest active volcano peak, Mount Etna via 4X4s followed by tour/tasting or cooking class at a local winery.

Wine tastings at Benanti winery, based at their family home in a charming village on the flanks of Mr. Etna and touted as the father of the new era of Etna quality wines. Another famous winery, Planeta where we will visit their new winery, Feudo di Mezzo and the historic vineyard where we will enjoy a tasting and lunch

Day trip to Siracua, a 2,700 year old city near the sea touted by the Greek world. We'll visit archaeological museum, main park of Neapolis to name a few. Onto the island of Ortygia and the Apollo Temple, the famed Arethusa fountain & Baroque Piazza del Duomo.

Day trip to Taormina, guided by an archaeologist offering insights into Tarominas outstanding historical, architectural & cultural heritage, which made it a compulsory stop on the Grand Tour.

Cooking & Food Tasting. There are a variety of cooking and food tasting opportunities in local markets in Catania & Ortygia.

Relax at our luxury villa and enjoy all it and the grounds have to offer.

Pricing: 2019

The per person rate will be 4000 - 4300 euros/person double occupancy excluding airfare. Single suppliments are 2500 euros additional & limited. There are 2 Master bedrooms; 2 Superior and 4 Deluxe bedrooms all with ensuite bathrooms. Doubles and Twin beds are available. Deposit of $2000/person will reserve your spot. Fully refundable if cancelled due to low occupancy. Estimate Pricing for 2019 & will be finalized upon registration and number of participants.

The week will include all breakfasts and dinners and most lunches during excursions and of course Sicilian wine with dinner. Transfers, excursions, wine tastings and cooking class(s) included.

Conditions: It is important you are in good physical condition. There will be moderate to active walking and standing. This is an adults only week offering.

* Villa photos and descriptions are by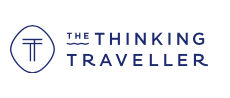 To reserve your spot please fill out the form. Space is limited and expected to fill quickly!
http://designingitaly.com/form.php?id=2

Looking forward to welcoming you in Sicily!

Guest Testimonial from 2017 Sicily hosted week:

Dear Ginger,
We have been meaning to drop you a heartfelt note of thanks for the wonderful job you did in curating Sicily for us! As we reviewed the many interesting and informative sights and experiences, we realize that you must have been planning these many outings for months in order for them to go off without a hitch, as they did! It was a masterful production, and we enjoyed all of it!

From the villa, which was gorgeous and gracious, to the many tours of historic sites, to the thoughtful stops along the way for caffe and gelati, we thought the trip was well paced and curated. The remarkable mix of food, wine and history came alive for us, and we appreciated the skill of the tour guides, especially Alexandra. Pizza making was a hoot, arancini with Silvo was fun despite no common language, and the pasta-making session at Bernanti was terrific. The meal at Planeta was top-notch, but really, the food at the villa was beyond our expectationsalmost every night!

We want to thank you for being the endlessly gracious host of this trip.

It was great fun traveling with you. Thanks again for a wonderful time!
Anne

Designing Italy LLC
Ginger Pozzini, Italian Travel Specialist
1645 Century Avenue, Newport, MN
Phone:651-768-0542 Fax: 651-769-2863
E-mail: ginger@designingitaly.com

Copyright © 2002 - 2018 Ginger Pozzini, all rights reserved.
powered by intuitive-websites.com