Restored Hunting Lodge in Tuscany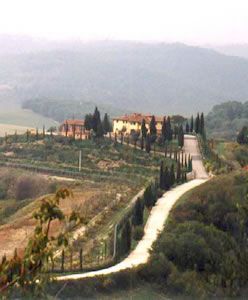 Steeped in culture and breathtaking landscapes, this 10 bedroom, 10 bathroom villa is on an exclusive country estate in west central Tuscany.
This magnificant villa dates back to the 1400's. The estate dates back to the 12thC. The villa is on it's original site and the original features of the house have been conserved. Formerly a hunting lodge this villa is a superb Tuscan country villa with a perfect, secluded, hill top location. It provides a magnificent backdrop for a truly unique Tuscan experience. Contact Ginger for more information on this lovely restored hunting lodge.

please click on images for larger view